With all of these toppings you wouldn't expect this fancy smoothie to cost less than $2!
Ingredients
Smoothie Ingredients:
1 cup – milk ($0.25)
2 cups – frozen banana ($0.38)
1 cup – frozen mango ($0.40)
1 teaspoon – turmeric ($0.40)
Optional Toppings:
1 teaspoon – coconut flakes ($0.01)
1 teaspoon – hemp seeds ($0.16)
1 teaspoon – chia seeds ($0. 01)
blueberries ($0.30)
drizzle of honey ($0.05)
*Prices based off online retailers including Amazon, Costco, Trader Joes and Safeway
DIRECTIONS
Toss smoothie ingredients into a blender and blend until smooth.
Pour smoothie into bowl and top with coconut flakes, hemp seeds, chia seeds, blueberries and honey drizzle.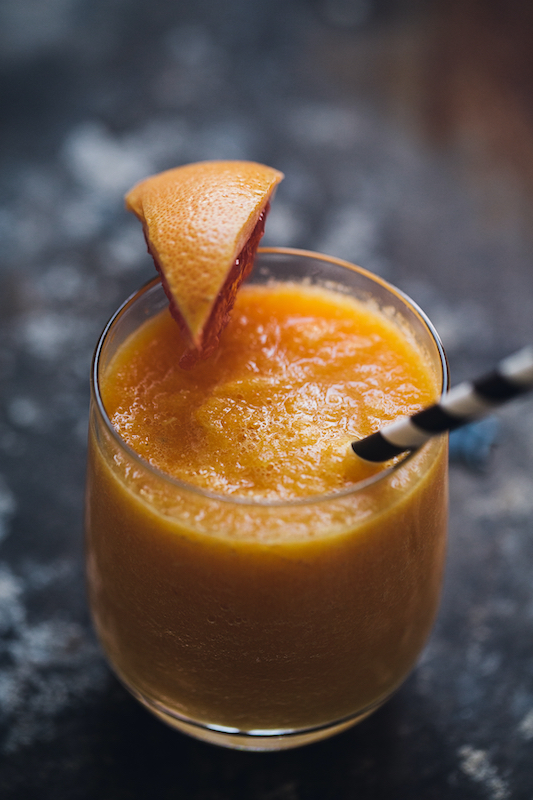 NUTRITION
490 calories; 3.5g fat; 2g saturated fat; 10mg cholesterol; 13g protein; 114g carbohydrates; 8g fiber; 110mg sodium; 319mg calcium. Nutrition figures based on using low-fat white milk and do not include optional ingredients.
Recipe & photo by: Justin Schuble of DC Food Porn & @justinmschuble