Hershey's Strawberry Banana Smoothie Bowl
Breakfast
Blend up a breakfast that's sweet and nutritious, made with Hershey's Syrup and real milk.
Ingredients
1 cup – milk
10 ounces – frozen strawberries
1 – sliced banana
2 tablespoons – Hershey's Chocolate Syrup, divided
Fresh strawberries and granola for topping
DIRECTIONS
Combine milk, strawberries, banana, and 1 1/2 tablespoons of Hershey's Chocolate Syrup and blend until smooth.
Top with fresh fruit, granola and remaining Hershey's Chocolate Syrup.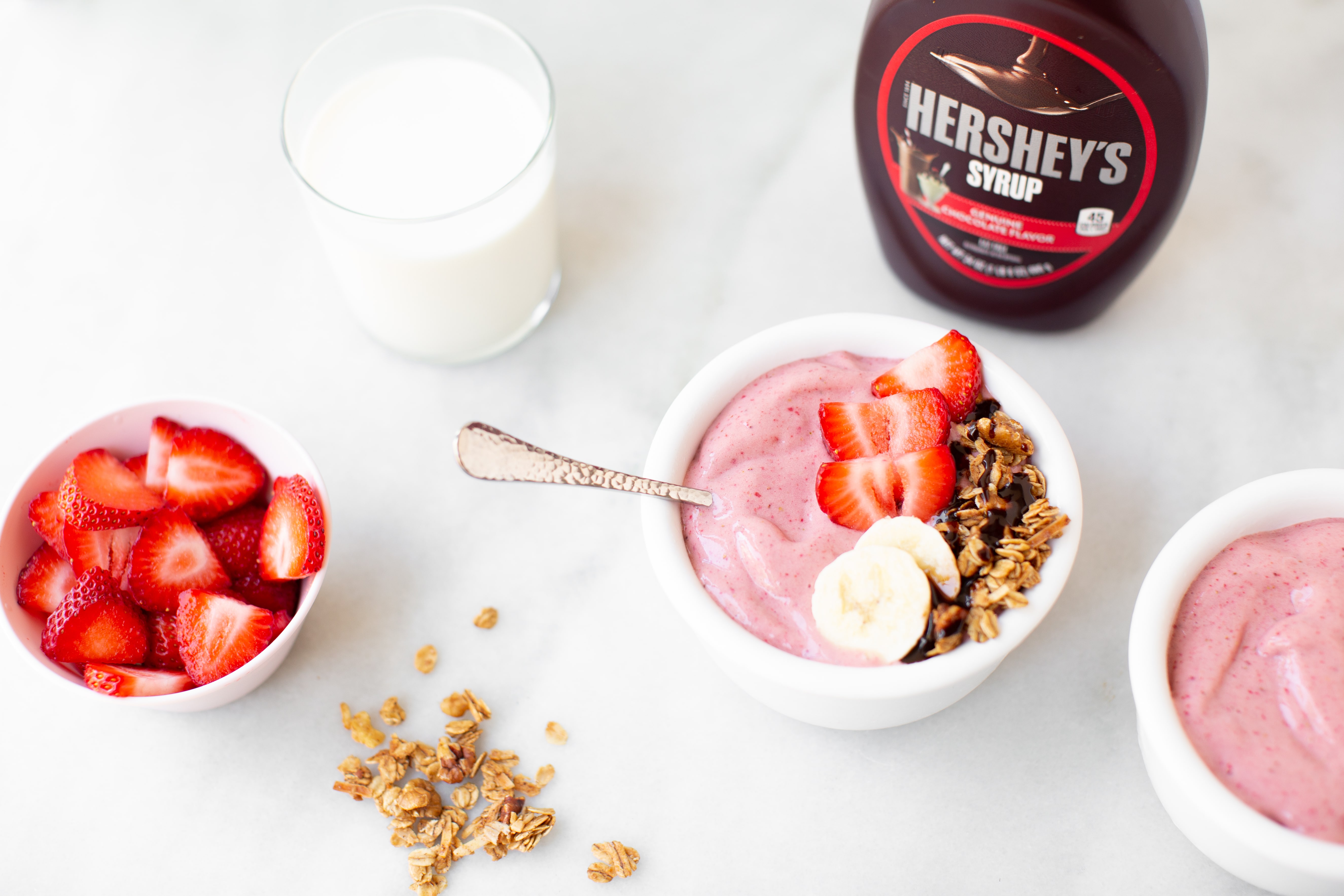 NUTRITION
200 calories; 1.5g fat; 1g saturated fat; 5mg cholesterol; 5g protein;  45g carbohydrates; 5g fiber; 85mg sodium; 178mg calcium. Nutrition figures based on using low-fat white milk and do not include optional ingredients.
Recipe & photo by: Elle Penner, RD, of According to Elle