Learn how to create beautiful, affordable smoothies for only $2 by following Nicole's everyday smoothie recipe.
Ingredients
1/4 – small cantaloupe ($0.75)
1 cup – milk ($0.25)
1/2 – banana ($0.13)
1 – orange ($0.65)
1 – kiwi ($0.59)
*Prices based off Ralphs Grocery in Los Angeles, CA
DIRECTIONS
Toss smoothie ingredients into a blender and blend until smooth.
Line glass with thin slices of kiwi, pour smoothie into the glass and enjoy!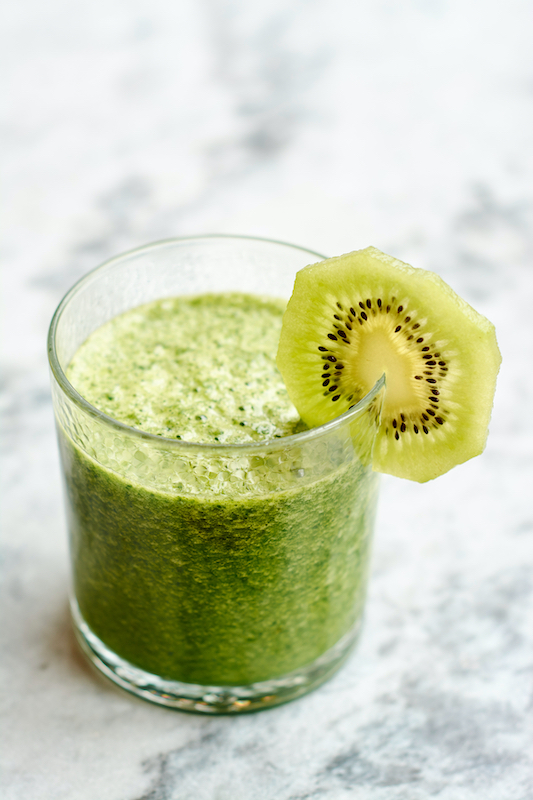 NUTRITION
300 calories; 3.5g fat; 1.5g saturated fat; 10mg cholesterol; 12g protein; 62g carbohydrates; 12g fiber; 130mg sodium; 391mg calcium. Nutrition figures based on using low-fat white milk and do not include optional ingredients.
Recipe & photo by: Nicole Renard of @nicole_thenomad