This authentic, Mexican dish is the perfect comfort dish for a family night in this winter.
Ingredients
Sauce Ingredients:
4 tablespoons – butter, unsalted
1/3 cup – all-purpose flour
3 cups – milk
3 – hoja santa leaves (or sub cilantro)
1/4 – medium yellow onion
1 – bay leaf (or avocado leaf)
1/4 cup – Gruyère cheese
1/4 cup – Parmesan cheese
Sope Ingredients:
16 – eggs (1 per sope)
1 lb – masa dough (or ready-to-cook sopes)
2 cups – beans (black or pinto) mashed
5 teaspoons – vinegar
Parmesan to garnish
DIRECTIONS
Boil 6 cups of water, 5 teaspoons of vinegar (any works). Drop eggs into water carefully, boil on high for 6 minutes, quickly remove from water and shock with ice for 5-10 minutes, peel & reserve.
In a heavy-bottomed saucepan, melt the butter over medium-low heat. Stir in the flour to form a roux. Cook for 2 to 3 minutes, stirring frequently until most of the water has cooked out (it will bubble less), which also allows the raw flour taste to cook off.
Slowly add 2 1/2 cups of the warm milk while whisking constantly so that the liquid is incorporated into the roux without forming lumps. Add 2 of the hoja santa leaves and the onion to the sauce along with the bay (or avocado leaf). Simmer for about 10 minutes, or until it's reduced by about 20 percent.
Remove the hoja santa, bay leaf and the onion and strain the sauce through a fine mesh strainer or a colander lined with cheesecloth. Make sure you retrieve all of the cloves.
Return the sauce to the pan. Add the Gruyère and Parmesan cheeses and stir until the cheese has melted. Remove from heat, stir in the remaining 1 tablespoon butter, and adjust the consistency with some or all of the remaining 1/2 cup milk if necessary. Serve right away with pasta, chicken, or fish. Enjoy!
If you are making your sope cups, press a 4 oz. portion of masa until it's 1/2-inch thick, heat on a dry griddle over medium heat. Once cooked to a slight brown color, remove from pan and pinch the wall around the sope.
In a shallow sauté pan with vegetable oil, quickly fry the sope. Fill with seasoned beans, soft egg and top with sauce. Garnish with shaved Parmesan. Enjoy!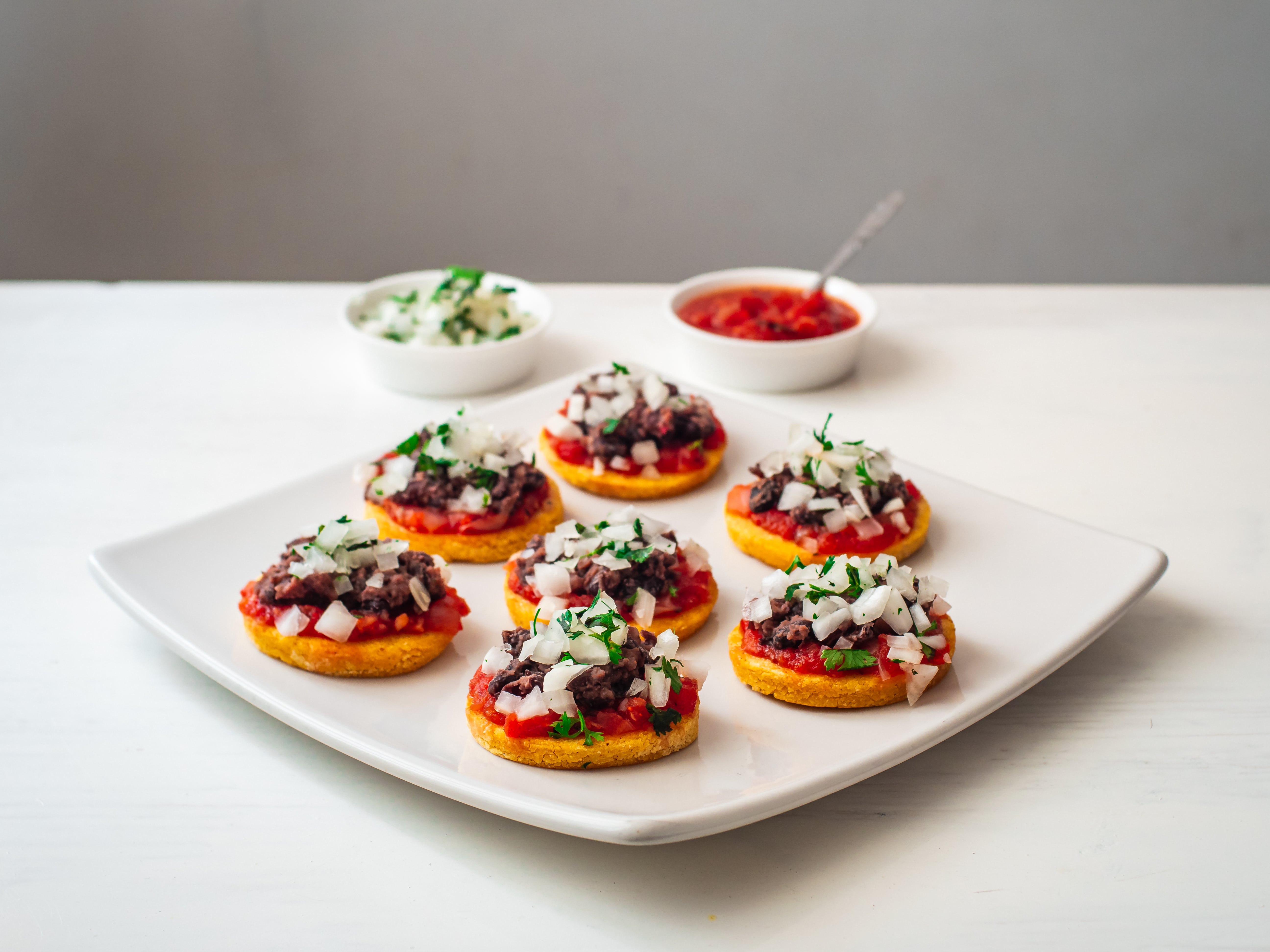 NUTRITION
230 calories; 10 g fat; 4 g saturated fat; 175 mg cholesterol; 12 g protein; 25 g carbohydrates; 3 g fiber; 240 mg sodium; 216 mg calcium. Nutrition figures based on using low-fat milk and do not include optional ingredients.
Recipe & photo by: Chef Claudette Zepeda