Farm to Fridge
Where Does Milk Come From?
MEET AMERICA'S DAIRY FARMERS
For the past century, Silver Spring Farm in Syracuse, New York, has done the same thing: produce fresh, delicious milk. "I'm the third generation," says Chuck Luchsinger, who runs and owns Silver Spring with his wife, Sue, and his son, Charlie. "My grandfather started this farm 100 years ago."
Of the 47,000 dairy farms in the United States, 97 percent—small and large—are family owned, like Silver Spring. For Chuck, Sue and Charlie, family farming entails everything from growing crops, to milking and breeding the farm's award-winning Jersey cows. "We have wonderful sunrises, and sunsets—which we tend to see both of all the time," jokes Sue.
At Silver Spring Farm, a typical day starts at 4:30 a.m. "We open the gates and let them in, and then we start milking them," says Chuck. One by one he checks off his list of farm duties just for the morning: caring for the calves, preparing feed and working the 300-or-so acres of land that the Luchsingers use to raise crops. "So it goes until about eight o'clock, and then we really spoil ourselves with a two-hour breakfast. Then it's back to work."
Though much has stayed the same at Silver Spring over the years, the farm has evolved with the times, while first and foremost prioritizing the health of its cows. "Technology has played a huge role in agriculture. My grandfather milked cows by hand, and he plowed with horses using a one-bottom plow. He couldn't get much done in a day, but he worked hard all day," says Chuck. "Now, we're doing more in an hour than the farmers did back then in a week."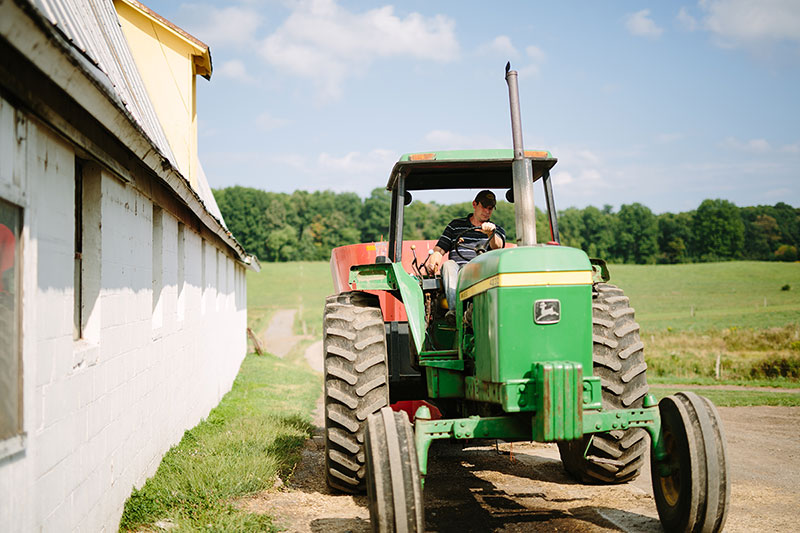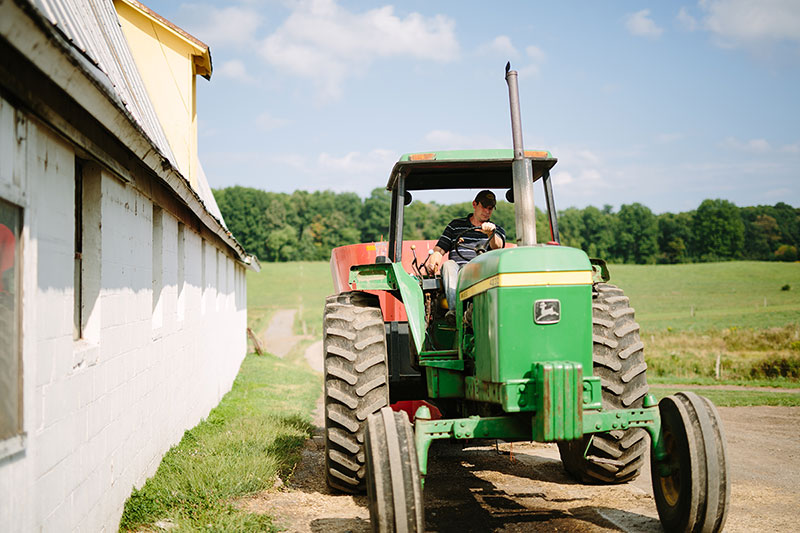 That evolution will continue as Charlie takes over the operation from his parents. After going to college in Florida, Charlie realized that Silver Spring was his true calling. "I really missed the cows, working the land and working with family," he says. Whether his own son, now 3, will grow up to continue the family tradition remains to be seen. But no matter what his son chooses, Charlie feels that "having responsibility on the farm will teach you life lessons that will better your future."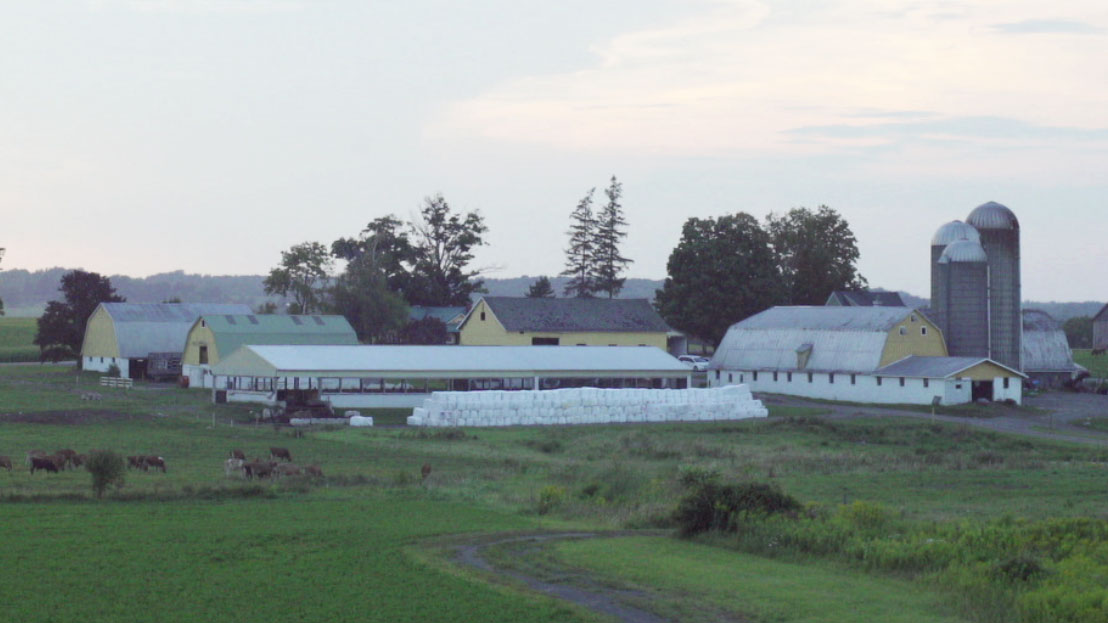 MILK'S JOURNEY
Whether it's consumers who want to see a local farm firsthand or foodies who want to know more about milk's journey, the farm-to-table movement has increased public interest in dairy enormously over the last decade. Independently owned Byrne Dairy—which bottles milk from 250 family farms in New York, including Silver Spring—has witnessed the rise in interest firsthand. "People are excited to know their farmer, where their food comes from and who makes it," says Kate Byrne, director of sales and marketing at Byrne, whose great-grandfather founded the company back in 1933. "It's an exciting time to be in the dairy business."
That growth is coming in part from shifting consumer tastes. They are finding that milk is remarkably simple, especially when compared to non-dairy milks, such as almond milk, which typically contains added sugar, emulsifiers and gelling agents. The process starts at the farm: most milk is produced from cows within 300 miles of where it's sold. The milk is picked up by an accredited milk hauler who takes individual samples of the milk prior to loading it in a tanker.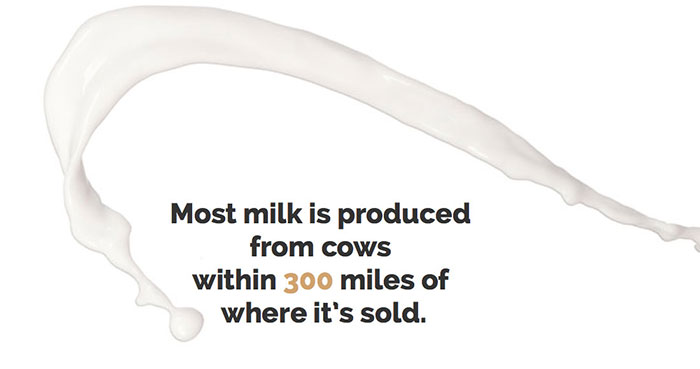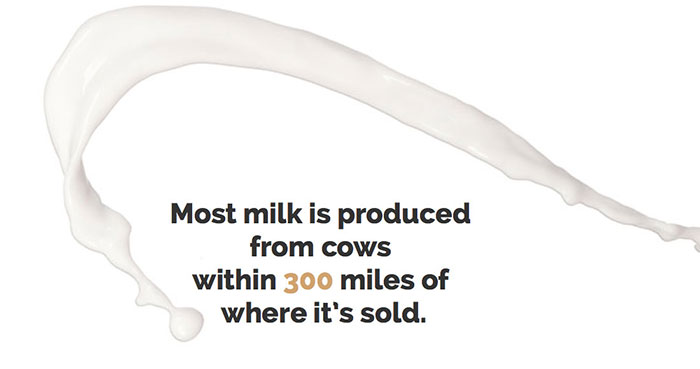 Part of a dairy company's job is to ready milk for the consumer. This means pasteurizing the raw cow's milk, where the milk is heated to kill bacteria and extend its shelf life—keeping it fresher for longer. Next comes homogenization, which breaks up and disperses milkfat throughout milk, resulting in a uniform mixture to prevent the cream from rising to the top. Standardization is the following step, where the cream is mixed into the skimmed milk more consistently to create a variety of milkfat classifications, such as whole, skim and so on. Because few foods, including milk, naturally contain vitamin D, this vitamin is added to milk. Vitamin A, which is removed with the milk fat during standardization, is then added back into 2% reduced-fat, 1% low-fat and fat-free milks. No sugar or other chemicals are added.
Byrne Dairy has also adapted to modern times by catering to consumer demand for product variety and innovation. For instance, Byrne Dairy offers organic milk from cows raised using organic agricultural practices as outlined by the USDA. The organic milk category has grown dramatically over the years. "We're seeing a lot of trends change," says Eric Greiner, vice president of sales at Byrne Dairy. "People are demanding more choices and different specific product types than we've ever had before."


PART OF A BALANCED DIET
Throughout history, humans have searched for foods that provide the critical nutrients required to live a strong and healthy life. Dairy became a dietary staple around 7,500 years ago, as the domestication of farm animals spread across Africa, Europe and Asia, according to a study conducted by University College London. Today, milk remains an important source of crucial nutrients to millions of people around the world and has been recognized by the USDA National Nutrient Database as containing 13 essential nutrients.
Of those 13 nutrients, protein is one of the most important. "I work a lot with young children, and if they're not drinking milk or eating yogurt and cheese, they're probably in danger of not getting enough protein," says Keith Ayoob, a pediatric nutritionist and dietitian. Protein is a "macronutrient" that your body requires to repair muscle tissue and grow hair, as well as create hormones and enzymes required by your body to function properly.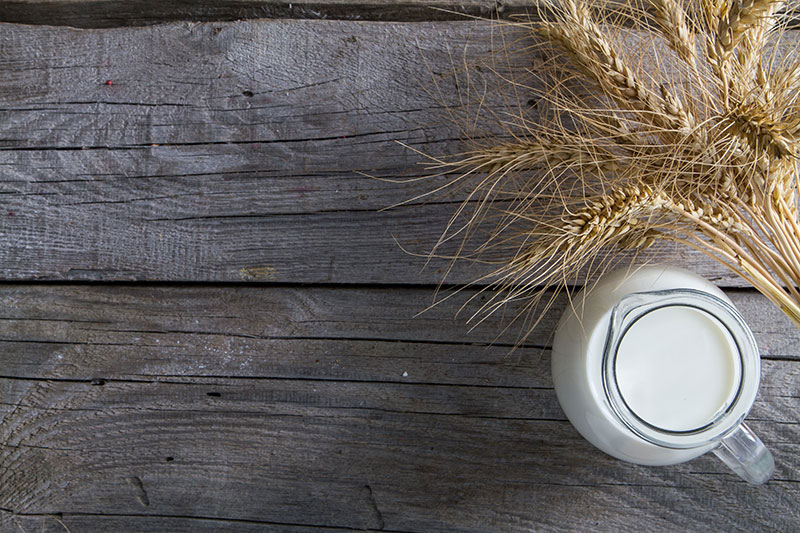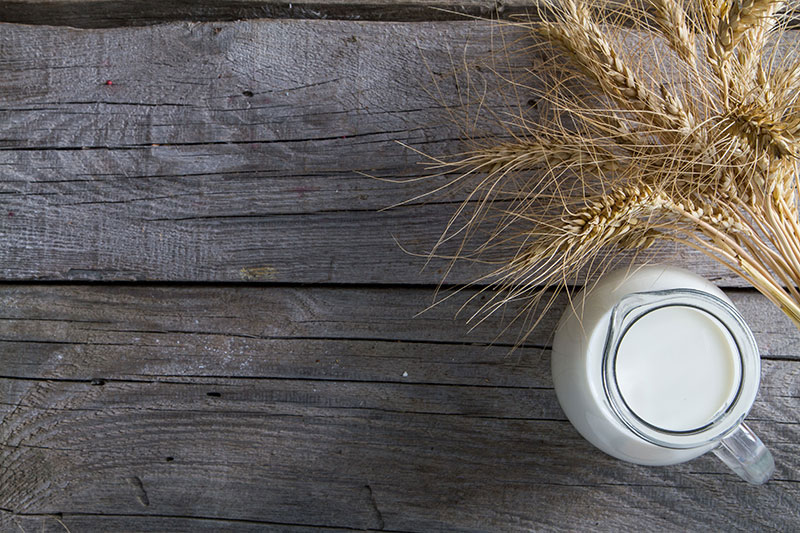 Ayoob stresses that milk has fewer added ingredients than non-dairy milks, which often contain additives such as stabilizers, syrups, sugar, salt and thickeners. "I'm a big fan of almond [milk]. I'm a big fan of soy [milk]. But talk about processed food—you've got to process the heck out of them to produce those kinds of beverages."
Milk is the top food source for three of the four nutrients that are most lacking in adults and children: calcium, potassium and vitamin D. Calcium helps build and maintain strong bones and teeth, vitamin D helps absorb calcium for healthy bones, and potassium helps maintain healthy blood pressure. Milk is an especially efficient way to consume these nutrients, Grainger adds. To get the same amount of calcium as a glass of milk, for example, you'd have to eat 7 cups of raw broccoli.
To the surprise of some, milk is also a great post-workout beverage. Nancy Clark is a sports nutritionist who advises world-class athletes about proper training and eating habits. Her secret weapon for post-workout recovery: chocolate milk. "When you exercise, in order to recover, you need different things. One, you need fluid. Two, you need carbohydrates to refuel—and lactose is a carbohydrate. And three, you need protein to build and repair the muscles," she says, adding that milk also has electrolytes. By why chocolate milk? "Chocolate milk is just milk with added carbohydrates—for optimal recovery, you need three times the carbohydrates as protein," she says. "And people love chocolate."