Ingredients
cooking spray
2 – eggs
2 tablespoons – low-fat milk
2 tablespoons – shredded Cheddar cheese
salt and pepper
Pair each serving with:
8-ounce glass of milk
DIRECTIONS
Coat a 12-ounce microwave-safe coffee mug with cooking spray. Add eggs and 2 tablespoons milk and beat until blended.
Microwave on high for 45 seconds and then stir. Microwave until eggs are almost set, 30 to 45 seconds longer. Top with Cheddar cheese.
Season with salt and pepper, and serve with an 8-ounce glass of milk.
Recipe courtesy of Incredibleegg.org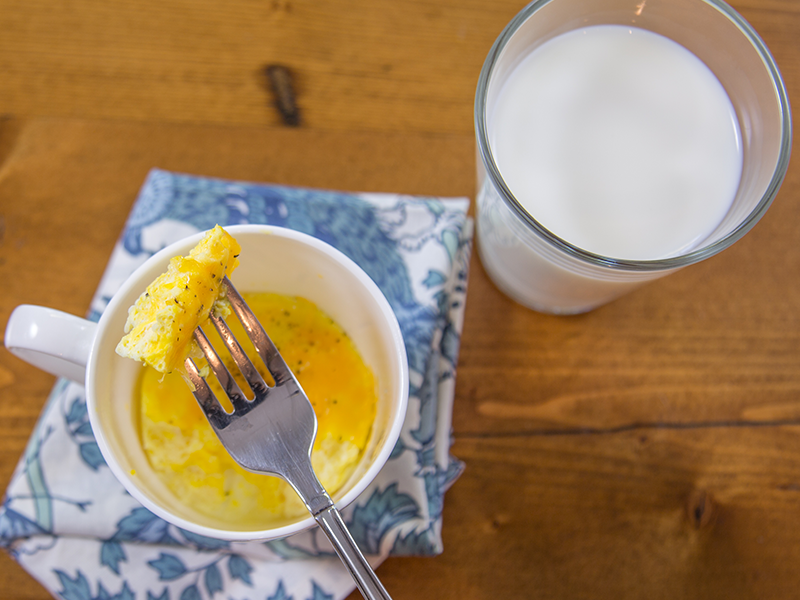 NUTRITION
300 calories; 15 g fat; 6 g saturated fat; 395 mg cholesterol; 25 g protein; 14 g carbohydrates; 0 g fiber; 350 mg sodium; 493 mg calcium. Nutrition figures based on using low-fat milk in the eggs, and include an 8-ounce glass of fat-free milk.