Hearty, wholesome and delicious — this quiche will get everyone out of bed in the morning.
Ingredients
Crust Ingredients:
2 1/2 cups – all-purpose flour
1 cup – butter (unsalted, cold and cubed)
1 1/2 teaspoons – salt
3/4 cup – ice cold water
Filling Ingredients:
1 cup – milk
3 – eggs
1/4 cup – green onions
1/4 cup – minced cilantro
1 cup – shredded beef (substitute chicken, or BBQ veggies to make vegetarian)
4 – chipotles in adobo
1/4 cup – BBQ sauce
1 cup – queso fresco (small cubes)
1 teaspoon – black pepper
1/2 tablespoon – salt
1/2 cup – cilantro leaves for garnish
DIRECTIONS
Preheat oven to 375°F (350°F for convection ovens).
In a food processor, add in flour, salt and cubed cold butter and pulse a few times. Add in cold water as you pulse. Stop once the majority of the flour is absorbed. Transfer onto counter or board and knead together any remaining flour. Wrap and place in fridge to rest.
Remove the dough from the refrigerator and allow to come to room temperature for 10 minutes. Liberally flour your work surface and rolling pin. Roll the dough to a 13-inch round, and rotate it every so often to avoid sticking. Wrap the dough around the rolling pin and unroll it over the pie tin. Gently fit the dough into the bottom and up the sides of the pie tin and trim the dough around the pie pan, leaving a 1 to 2-inch overhang. Refrigerate once more to rest for 20 minutes.
Spray a piece of parchment or foil with cooking spray and place it inside the pie crust. Fill pie crust with pasta/dried beans or rice. Transfer the pan to a baking sheet bake for about 12 minutes. At the 12-minute mark, gently remove the sheet of foil with the pie weights and place it back in the oven to bake for an additional 12 minutes.
In a medium bowl, whisk your eggs with milk, add in cilantro and green onions, cubed queso fresco, season with salt and pepper. In a small bowl add in BBQ sauce, chipotle in adobo and beef.
Once you pull the pie shell out of the oven let it cool slightly for 5-7 minutes. Pour the egg mixture into the pie shell and spoon BBQ beef throughout. Bake for 20 minutes, rotate and bake an additional 10 minutes.
Let cool before slicing, and enjoy.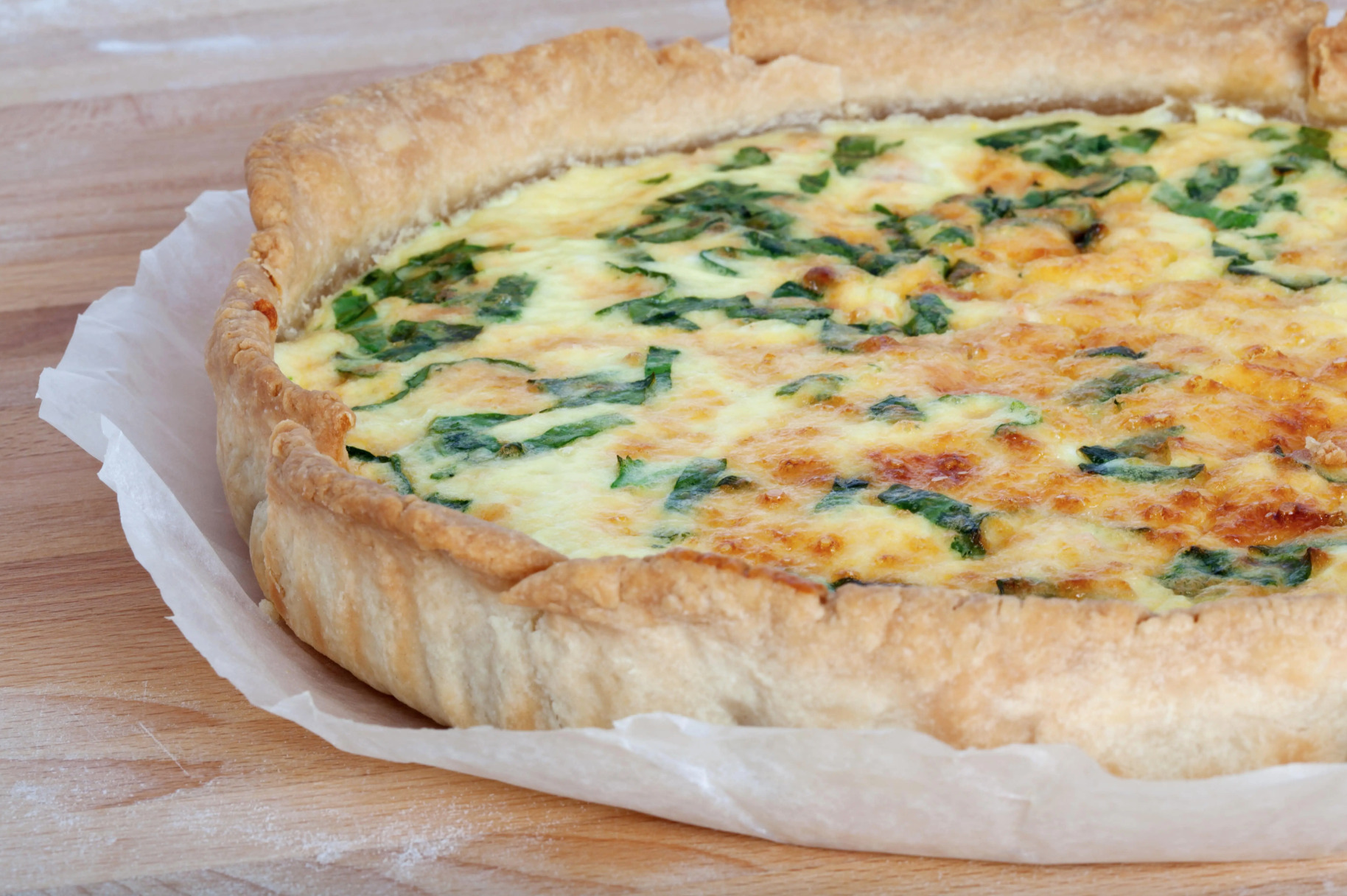 NUTRITION
490 calories; 31 g fat; 18 g saturated fat; 145 mg cholesterol; 15 g protein; 39 g carbohydrates; 2 g fiber; 1260 mg sodium; 165 mg calcium. Nutrition figures based on using low-fat white milk and do not include optional ingredients.
Recipe & photo by: Chef Claudette Zepeda