Ingredients
1 cup – quinoa, rinsed according to package directions
1/2 teaspoon – ground cinnamon
2 cups – low-fat or fat-free milk
1/2 cup – water
3 tablespoons – brown sugar
1 – tart-sweet apple (such as Braeburn), chopped
1/2 cup – raisins
1/3 cup – chopped toasted walnuts
DIRECTIONS
Toast quinoa and cinnamon in a medium saucepan over medium heat, stirring often. Cook until quinoa is golden and cinnamon is fragrant, about 2 minutes.
Add milk, water, and brown sugar, bring to a simmer, and cover. Reduce heat to medium-low and cook until liquid is absorbed, 20 to 25 minutes. Fold in chopped apple, raisins, and walnuts and let stand a few minutes, covered, to heat through. Serve with additional milk.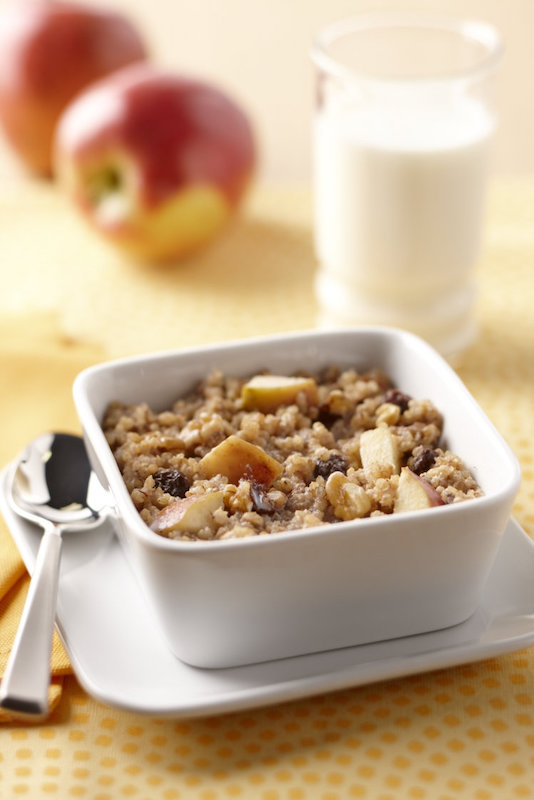 NUTRITION
300 calories; 7 g fat; 0.5 g saturated fat; 0 mg cholesterol; 10 g protein; 53 g carbohydrates; 4 g fiber; 5 mg sodium; 163 mg calcium. Nutrition figures based on using fat-free milk.