Change up your overnight oats routine with chocolate milk. Combine this tasty base with pumpkin seeds for a sweet and nutritious morning treat, with a hint of delicious fall flavor everyone will love.
Ingredients
2 cups – real chocolate milk
1 cup – old-fashioned rolled oats
1/4 cup – chia seeds
1/2 teaspoon – kosher salt
1/2 cup – roasted, salted pumpkin seeds or other nuts (optional)
1 tablespoon – maple syrup (optional)
1/4 cup – chocolate chips (optional)
Pair each serving with:
8-ounce glass of milk
DIRECTIONS
In a large, sealable container (such as a Tupperware container or Mason jar), mix together chocolate milk, oats, chia seeds, salt, and pumpkin seeds (if using). Cover and refrigerate for at least 8 hours and up to 4 days. Taste oats and stir in maple syrup, if desired. Portion into 2 bowls and serve (or eat straight out of the container!).
Top with chocolate chips, if desired. Pair with a glass of milk – chocolate or classic – and enjoy!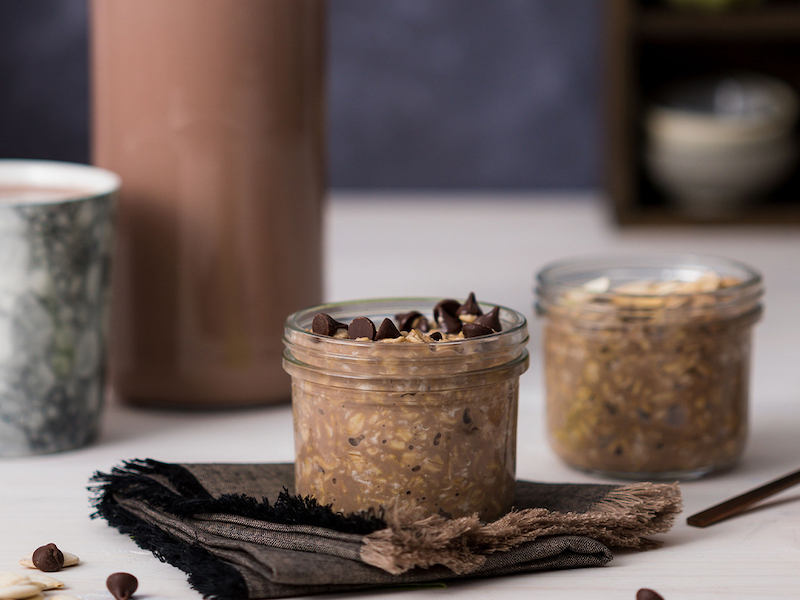 NUTRITION
540 calories; 14 g fat; 4 g saturated fat; 15 mg cholesterol; 27 g protein; 79 g carbohydrates; 12 g fiber; 750 mg sodium; 743 mg calcium. Nutrition figures based on using low-fat chocolate milk and include an 8-ounce glass of low-fat classic milk. Nutrition figures do not include optional ingredients.