Ingredients
2 cups – grated coconut
1/4 cup – stevia or monk fruit sweetener
2 – eggs
1/3 cup – milk
zest of 1 lemon
1 tablespoon – salted butter
1 teaspoon – vanilla extract
Pair each serving with:
8-ounce glass of milk
DIRECTIONS
Preheat the oven to 350°F.
Separate the eggs, and whisk the egg whites to stiff peaks. In a separate bowl, mix the coconut with the sweetener, butter and lemon zest. Add the egg yolks to the coconut mixture and mix. Add the egg whites, kneading well.
Refrigerate for 30 minutes.
Take the dough from the refrigerator, add the milk and mix well. Form the coquitos using a piping bag or your hands. Place the coquitos on a tray lined with waxed paper or silicone. Coquitos must be separated from each other so they don't stick together.
Bake for 15 to 20 minutes.
Serve right away or store them in the refrigerator in an airtight container for up to five days.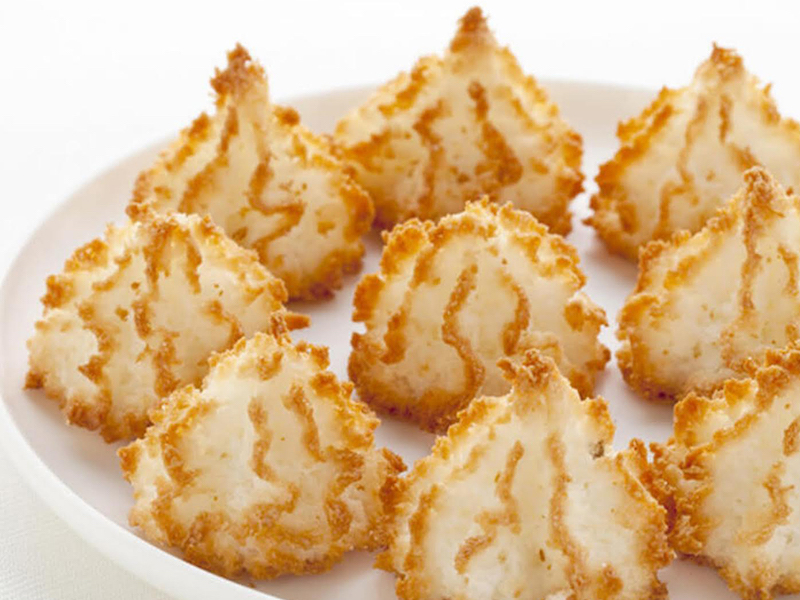 NUTRITION
190 calories; 10 g fat; 7 g saturated fat; 50 mg cholesterol; 10 g protein; 21 g carbohydrates; 2 g fiber; 140 mg sodium; 319 mg calcium. Nutrition figures based on using low-fat milk, and include an 8-ounce glass of milk.