Have a taste for mint chocolate candy? Make this fresh twist on hot chocolate and bring back a favorite flavor from your childhood.
Ingredients
1 envelope (1/4 cup) – cocoa mix
1 cup – low-fat or fat-free milk
1 teabag – mint tea
1/8 teaspoon – peppermint extract
colored sugar crystals (optional)
marshmallows (optional)
DIRECTIONS
Whisk cocoa mix and milk together in a large microwave-safe mug. Microwave at high power for 2 minutes or until steaming. Add teabag and peppermint extract, and let steep 2 minutes. Serve immediately.
Optional: Make multiples to please the crowd. For extra pizazz, place damp rim of glass into colored sugar crystals. Top with marshmallows.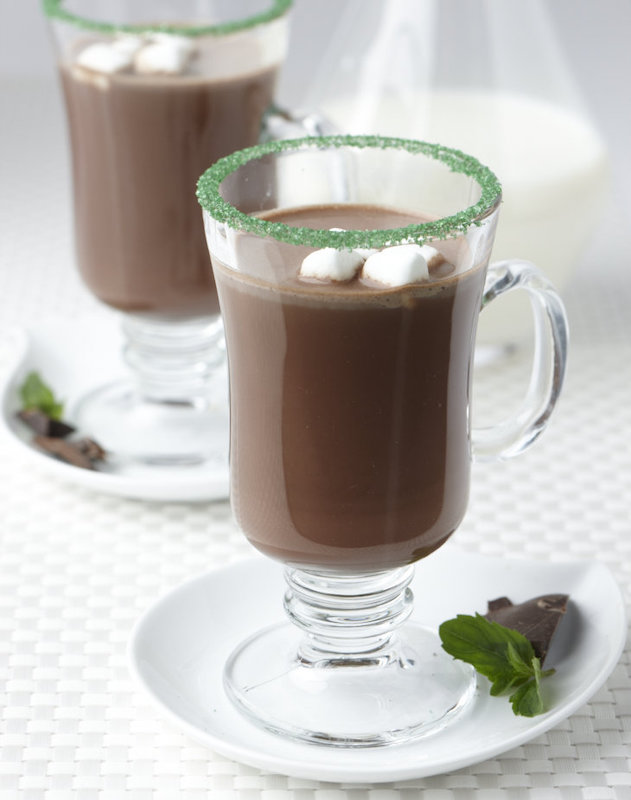 NUTRITION
200 calories; 3 g fat; 1 g saturated fat; 5 mg cholesterol; 10 g protein; 34 g carbohydrates; 1 fiber; 130 mg sodium; 350 mg calcium. Nutrition figures based on using fat-free milk.