Trendy whipped drinks made classic by your favorite pair — Hershey's Syrup and real milk. Whip up the perfect treat for dessert or an afternoon snack.
Ingredients
2 cups – milk
1 cup – ice cubes
1 cup – heavy cream, very cold
1/4 cup – Hershey's Chocolate Syrup, plus more for topping
1 teaspoon – sugar
DIRECTIONS
In a chilled bowl, combine heavy cream, Hershey Chocolate Syrup, and sugar.Whisk or whip for 2-3 minutes until stiff peaks form.
Pour milk, add ice cubes and enjoy!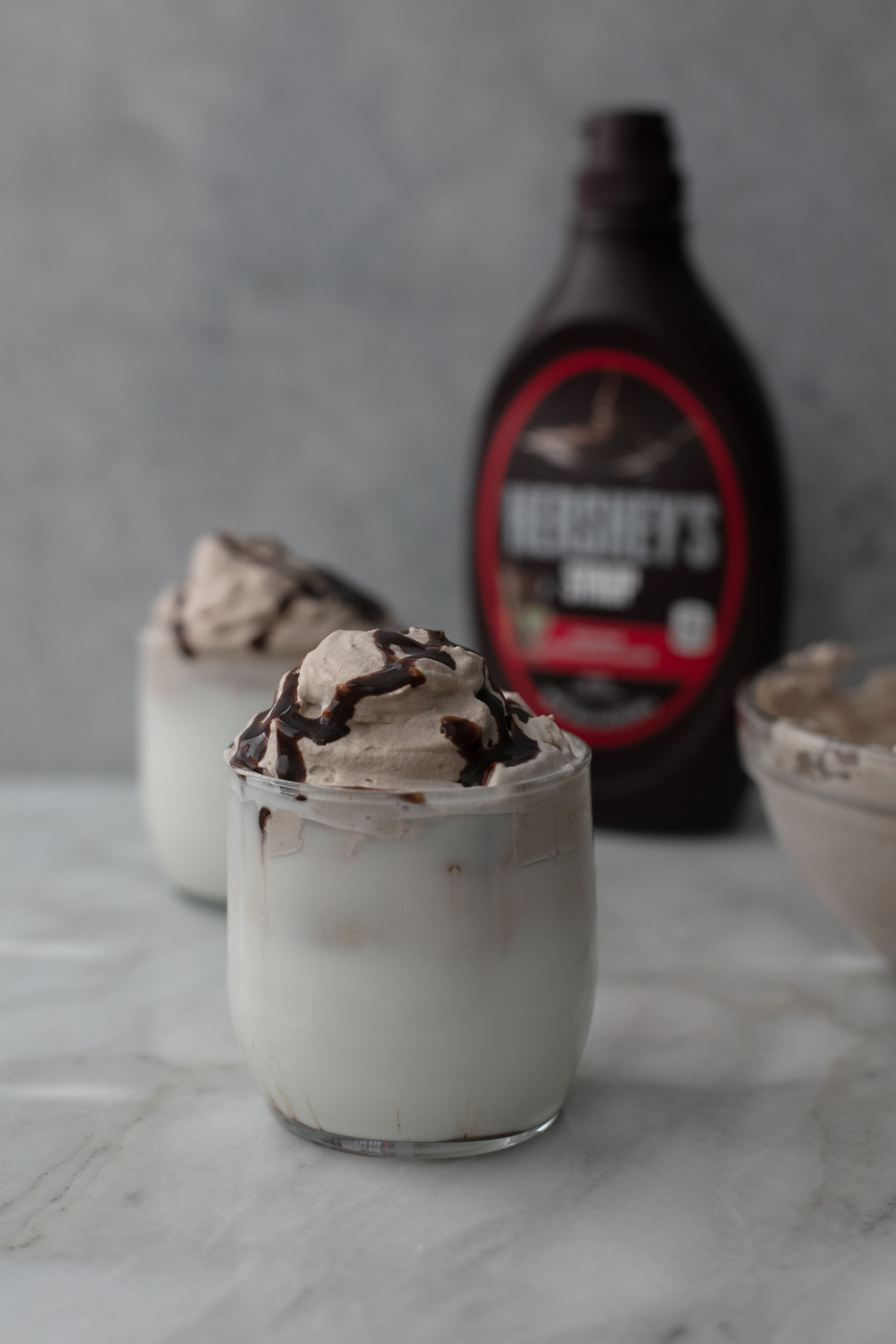 NUTRITION
310 calories; 23g fat; 15g saturated fat; 75mg cholesterol; 6g protein; 21g carbohydrates; 0g fiber; 100mg sodium; 192mg calcium. Nutrition figures based on using low-fat white milk and do not include optional ingredients.
Recipe & photo by: Tiffany Azure of Crème de la Crumb