Outdoors or inside, tent or bed, this marshmallow-y moon milk is sure to leave kids asking for s'more.
Ingredients
1 cup – milk
1 ounce – marshmallows (about 2 large or 18 miniature) + plus more for topping, if desired
crumbled graham cracker & warm chocolate sauce for topping (optional)
DIRECTIONS
If using large marshmallows, cut each one into several small pieces. Combine marshmallows and milk in a small saucepan over medium heat.
Stirring frequently, warm the milk just until marshmallows are completely melted, about 8-10 minutes.
For a toasted marshmallow topping, place marshmallows under the broiler for a few minutes until they are golden brown, keeping a close eye on them to make sure they don't burn.
Pour warm marshmallow milk into a warm mug and top with toasted marshmallows, graham cracker crumbles and hot fudge, if desired.
Recipe & photo by Elle Penner, MPH RD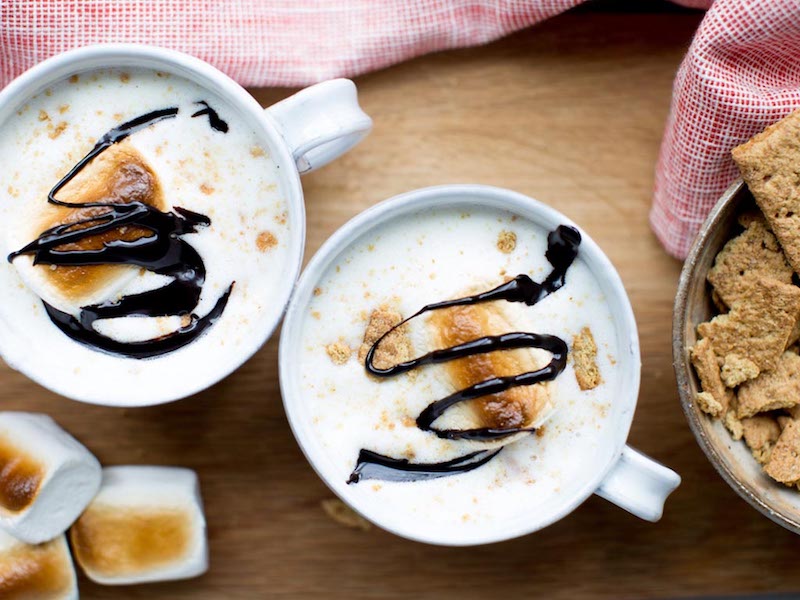 NUTRITION
150 calories; 2.5 g fat; 1.5 g saturated fat; 10 mg cholesterol; 8 g protein; 24 g carbohydrates; 0 g fiber; 120 mg sodium; 300 mg calcium. Nutrition figures based on using low-fat milk and 2 large marshmallows, and do not include optional toppings.