Ingredients
1 cup – rolled oats
pinch – salt
pinch – ground cinnamon
splash – vanilla
1/4 cup – almond butter
1-2 tablespoons – honey
1/4 cup – dried berries
Pair each serving with:
8-ounce glass of milk
DIRECTIONS
With a fork, stir together oats, salt, cinnamon, and vanilla in a medium bowl. Stir in almond butter, dried berries and enough honey to help form into actual balls.
Once the mixture is mixed well, use your hands to roll into twelve one-inch balls. If the mixture is too dry to roll into balls, add a bit more honey or almond butter.
Serve alongside an 8-ounce glass of milk.
Recipe and photos by Molly Yeh of My Name Is Yeh.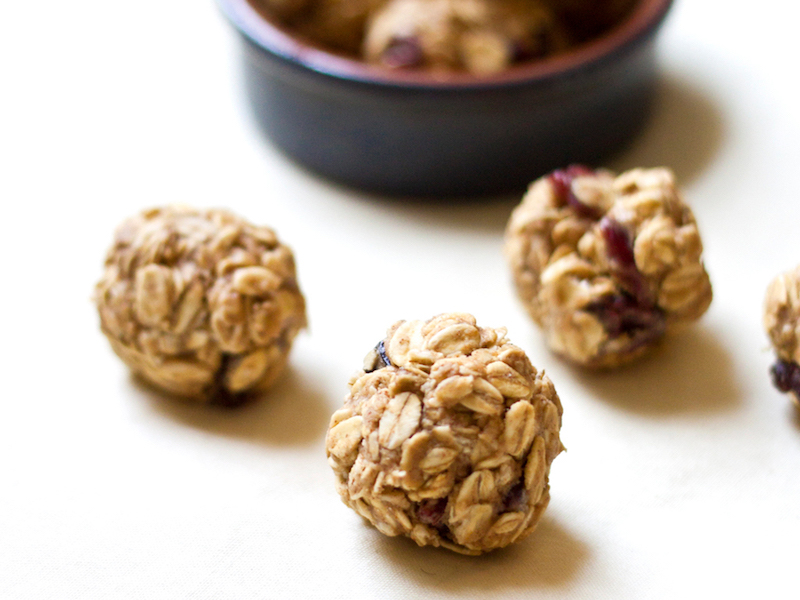 NUTRITION
250 calories; 9 g fat; 2.5 saturated fat; 10 mg cholesterol; 13 g protein; 31 g carbohydrates; 3 g fiber; 160 mg sodium; 345 mg calcium. Nutrition figures based on using dried blueberries and 1 tablespoon honey, and include an 8-ounce glass of low-fat milk.