Ingredients
1 cup – low-fat yogurt, plain
3/4 cup – milk
1/2 cup – raspberries
1/2 cup – blueberries
1/2 cup – dry oats
DIRECTIONS
Layer oats, real milk, yogurt and berries in a container with a lid (for example a mason jar). Let sit, with the lid on, in the refrigerator overnight.
If you prefer the texture of harder berries, add the berries in the morning. If you prefer them a little sweeter, add them the night before.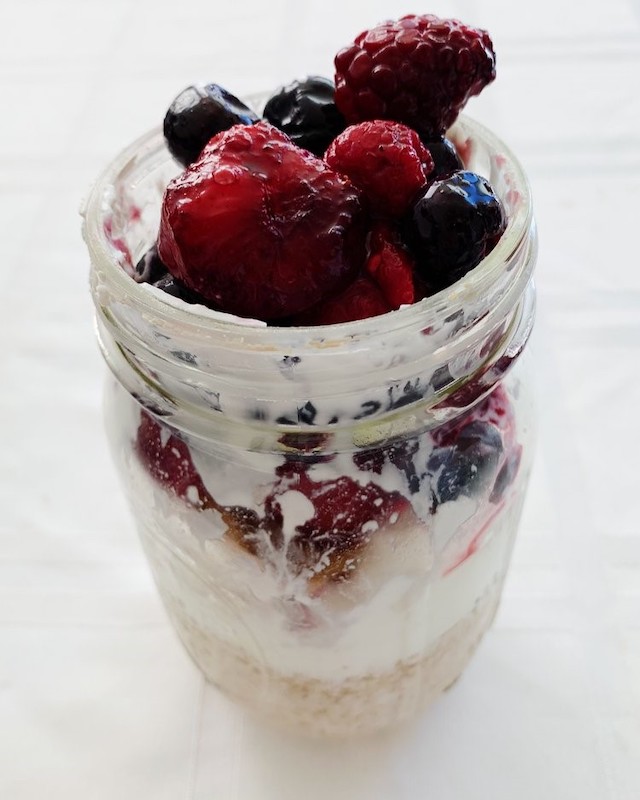 NUTRITION
450 calories; 9 g fat; 4g saturated fat; 20 mg cholesterol; 25 g protein; 71 g carbohydrates; 10 g fiber; 260 mg sodium; 693 mg calcium. Nutrition figures based on using low-fat milk.
Recipe & photo by Rachel Paul, PhD, RD