Ingredients
1/4 cup – Scottish oatmeal (or sub rolled oats)
1 cup – reduced-fat milk
1 cup – fresh strawberries, sliced
1 teaspoon – vanilla extract
1 tablespoon – shredded coconut
1 tablespoon – dry roasted almonds, chopped
Pair each serving with:
8-ounce glass of milk
DIRECTIONS
Combine oats and 1 cup milk in a saucepan over medium heat. Stir consistently as oatmeal begins to bubble.
Once oatmeal has reached desired consistency, about 5 minutes in, add strawberries and vanilla. Stir to incorporate.
Cook for 1 more minute. Remove from heat and pour into bowl. Top with almonds and coconut.
Serve with remaining 8-ounce glass of milk.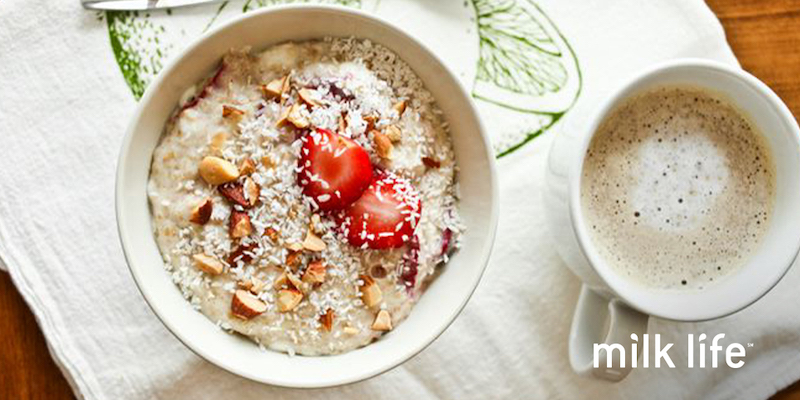 NUTRITION
446 calories; 16 g fat; 7 g saturated fat; 24 mg cholesterol; 23 g protein; 52 g carbohydrates; 8 g fiber; 357 mg sodium; 370 mg calcium. Nutrition figures based on using reduced-fat milk, and include an 8-ounce glass of milk.