When you want the true taste of summer, whip up this classic berry smoothie. Just add mixed berries, vanilla extract and honey with ice-cold milk and you have a winning chilly combination at breakfast.
Ingredients
1 teaspoon – vanilla extract
2 teaspoons – honey
1 cup – frozen mixed berries
1 cup – low-fat or fat-free white or strawberry milk
DIRECTIONS
Combine all ingredients in a blender. Cover and blend until smooth.
Serve immediately.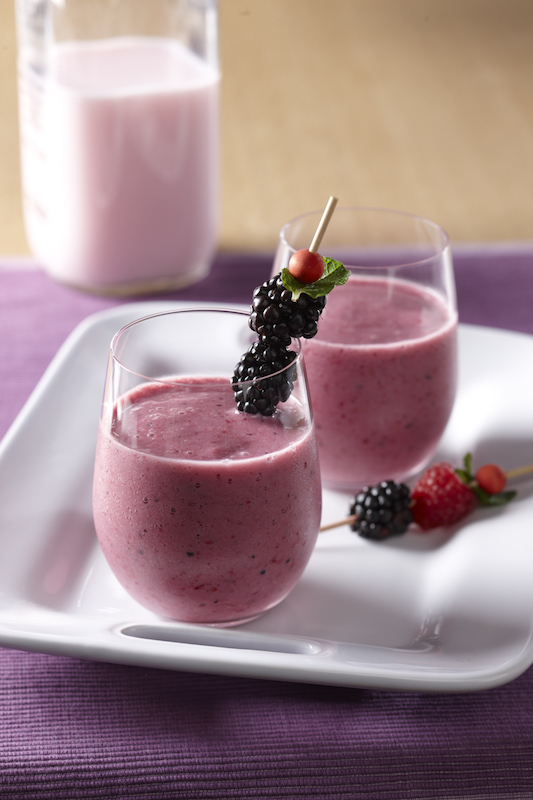 NUTRITION
104 calories; 0 g fat; 0 g saturated fat; 2 mg cholesterol; 5 g protein; 21 g carbohydrates; 3 g fiber; 52 mg sodium; 164 mg calcium. Nutrition figures based on using fat-free white milk.