Celebrate this year's special Blue Moon on Halloween with a cocktail or kid-friendly mocktail version of Blue Moon Milk Froster!
Ingredients
Alcoholic Cocktail:
1 scoop – ice
1 1/2 ounces – vanilla vodka
1 ounce – blue curaçao
1 cup – milk
Kid-Friendly Mocktail:
1 scoop – ice
1 ounce – vanilla syrup
1/2 ounce – orange extract
1 cup – milk
3 drops – blue food coloring
DIRECTIONS
Add all ingredients into a blender and blend until combined evenly.
Pour in a glass and enjoy!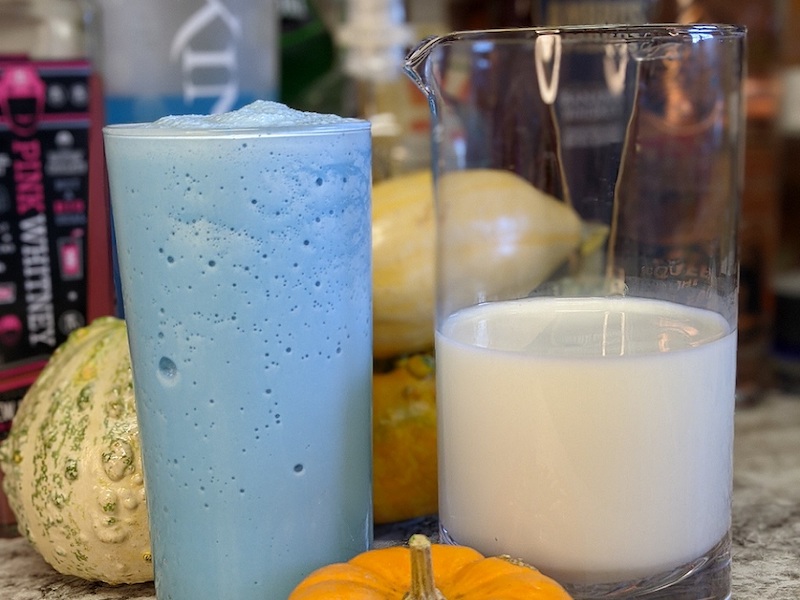 NUTRITION
270 calories; 2.5g fat; 1.5g saturated fat; 10mg cholesterol; 8g protein; 30g carbohydrates; 0g fiber; 110mg sodium; 304mg calcium. Nutrition figures based on using low-fat white milk and do not include optional ingredients. Nutritional figures based on mocktail version.
Recipe & photo by: Jason Puckly of SinCityBartender