Try this unique twist on Calabazas en Tacha by pouring milk over the dish to enjoy Calabaza cereal.
Ingredients
one 1-2 lb – sugar pumpkin
four 8-ounce – piloncillo cones (may sub 1 cup brown sugar per cone)
2 sticks – cinnamon
1 teaspoon – vanilla paste/extract
1 – orange peel
1 teaspoon – ginger, minced
1/4 teaspoon – ground cloves
1/4 teaspoon – allspice
1/4 teaspoon – ground cardamom
4 cups – water
1 cup – milk
DIRECTIONS
Cut pumpkin in wedges or large chunks and add all ingredients into large pot. Set on medium/low and cook covered for 45 min. Carefully turn the pieces around to make sure they cook evenly. Cover and cook for another 30 min.
Carefully remove pieces from pot and place in pan and refrigerate. Reduce syrup by half, add in 1 cup of milk and pour over pumpkin pieces in fridge. Eat with a glass of milk or pour milk over and have Calabaza cereal!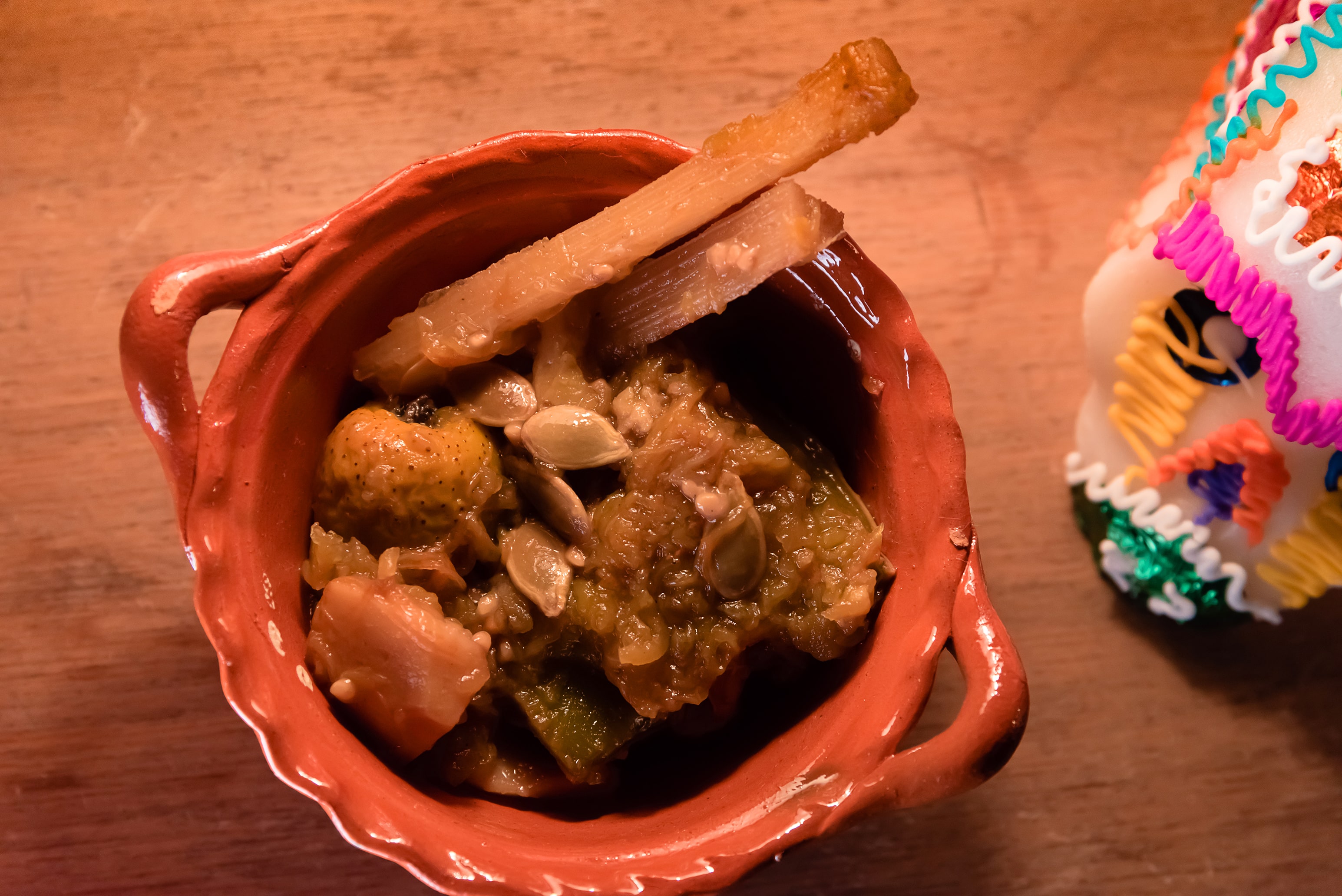 NUTRITION
520 calories; 0.5g fat; 0g saturated fat; 0mg cholesterol; 2g protein; 135g carbohydrates; 1g fiber; 25mg sodium; 74mg calcium. Nutrition figures based on using low-fat white milk and do not include optional ingredients.
Recipe & photo by: Chef Claudette Zepeda