The moon milk trend gets a delicious new spin with this sweet Cinnamon Bun Moon Milk recipe!
Ingredients
3 cups – milk
1/2 teaspoon – vanilla extract
1/8 teaspoon – almond extract (optional)
3 teaspoons – brown sugar
1 teaspoon – ground cinnamon
DIRECTIONS
In a medium saucepan, whisk together all ingredients over high heat. Bring to a boil, whisking throughout, and boil for 1-2 minutes.
Remove from heat and allow to cool for 2-3 minutes. Transfer to a blender and blend for 30 seconds until frothy.
Pour into three cups and serve.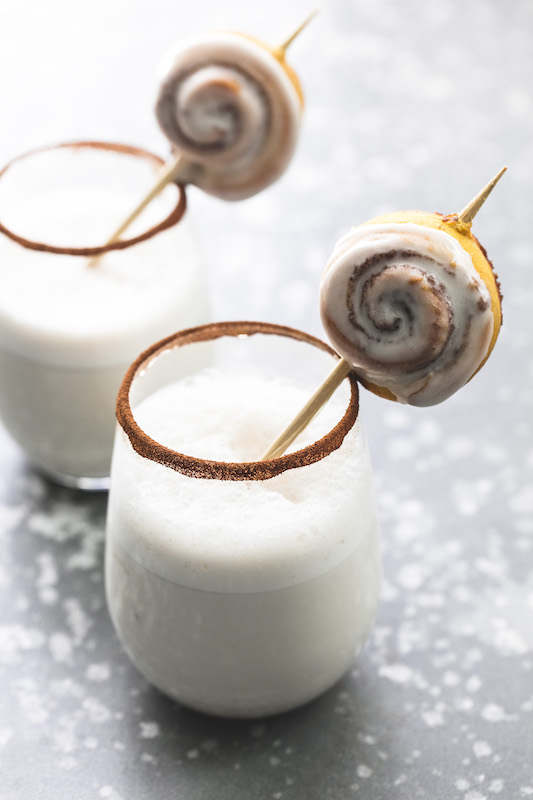 NUTRITION
100 calories; 0 g fat; 0 g saturated fat; 5 mg cholesterol; 8 g protein; 17 g carbohydrates; 0 g fiber; 1-5 mg sodium; 313 mg calcium. Nutrition figures based on using fat-free milk.
Recipe & photos by Tiffany Azure of Creme de la Crumb.