The warm, soothing flavors of gingerbread rise to the top in this homemade cookie recipe. Give cookies and milk a holiday twist with this traditional, sweet and cinnamon-flavored gingerbread cookie.
Ingredients
1 cup – unsalted butter, softened
1 cup – sugar
1 – egg
1 cup – dark molasses
2 tablespoons – white vinegar
5 cups – all-purpose flour
1/2 teaspoon – iodized salt
1 1/2 teaspoons – baking soda
1 teaspoon – ground cinnamon
1 teaspoon – ground cloves
2 teaspoons – ground ginger
Pair each serving with:
8-ounce glass of milk
DIRECTIONS
Beat the butter and sugar together until well combined. Beat in egg, molasses, and vinegar.
Stir the flour, salt, baking soda, ground cinnamon, ground cloves and ground ginger in together in a separate bowl. Blend dry ingredients into the wet ingredients and stir until well combined.
Refrigerate the dough for 30-35 minutes and preheat the oven to 350°F. When the gingerbread dough is cold, roll it out and cut into shapes or roll into small balls.
Bake for 9-11 minutes. Decorate and enjoy!
Serve with an 8-ounce glass of milk.
Recipe & photos by Bethanie Garcia of The Garcia Diaries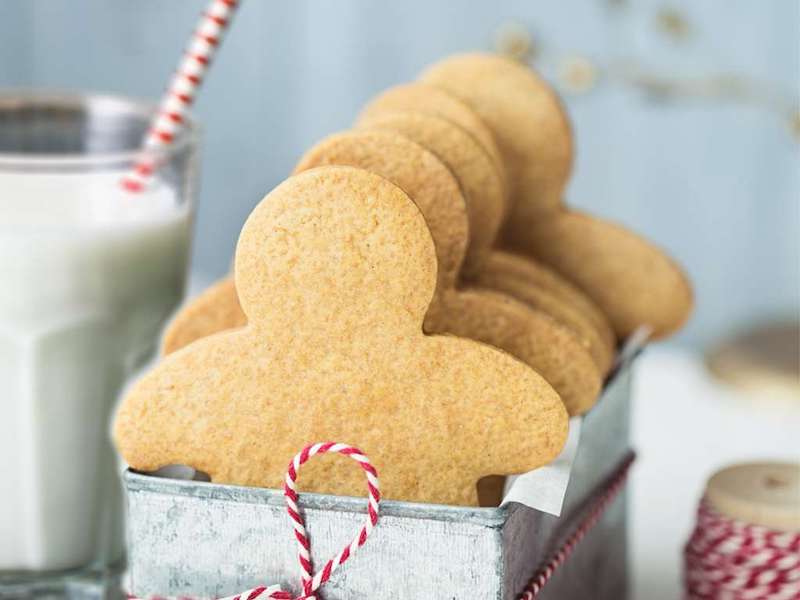 NUTRITION
240 calories; 5 g fat; 3.5 g saturated fat; 25 mg cholesterol; 10 g protein; 37 g carbohydrates; 1 g fiber; 200 mg sodium; 351 mg calcium. Nutrition figures based on serving with an 8-ounce glass of fat-free milk.