The only thing better than seasonal eggnog? A homemade eggnog cocktail!
Ingredients
3 – eggs, separated
1 cup – milk
2 ounces – cinnamon whiskey
1/2 cup and 1 tablespoon – sugar (separated)
1/2 cup – heavy cream
1 teaspoon – vanilla extract
Cinnamon, cinnamon sticks for garnish
DIRECTIONS
Whisk together egg yolks and 1/2 cup sugar until sugar is completely dissolved; set aside.
In a pot, whisk together milk, heavy cream, and vanilla extract; briefly bring to boil. Remove from heat and whisk in egg mixture. Return to medium heat until mixture reaches 160°F; whisk in cinnamon whiskey, chill.
Whisk together 3 egg whites and remaining 1 tablespoon sugar and add to eggnog. Garnish with cinnamon and cinnamon sticks, and enjoy!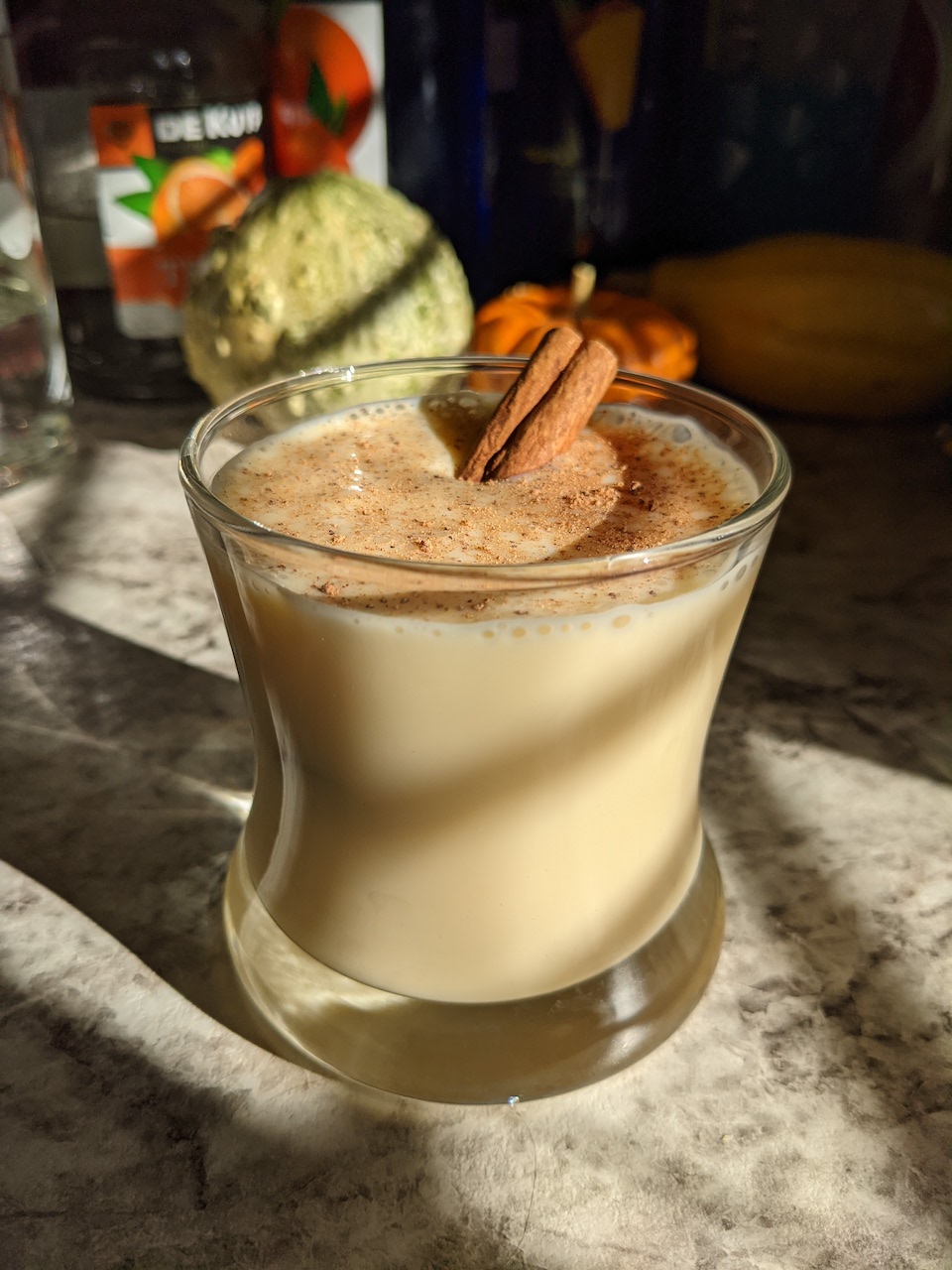 NUTRITION
640 calories; 29 g fat; 17 g saturated fat; 320 mg cholesterol; 14 g protein; 65 g carbohydrates; 0 g fiber; 160 mg sodium; 227 mg calcium. Nutrition figures based on using low-fat milk and do not include optional ingredients.
Recipe & photo by: Jason Puckly of SinCityBartender