Ingredients
6 – frozen whole-wheat or whole-grain waffles
6 slices – Canadian bacon
12 tablespoons – Colby-Jack cheese, shredded
Pair each serving with:
8-ounce glass of milk
DIRECTIONS
Preheat broiler to high. Arrange waffles on a baking sheet and toast under the broiler for 2 minutes, watching closely.
Arrange a slice of Canadian bacon on each waffle, then sprinkle with 2 tablespoons of cheese. Return waffles to the broiler and broil until cheese melts, about 2 minutes more.
Serve immediately with a glass of milk.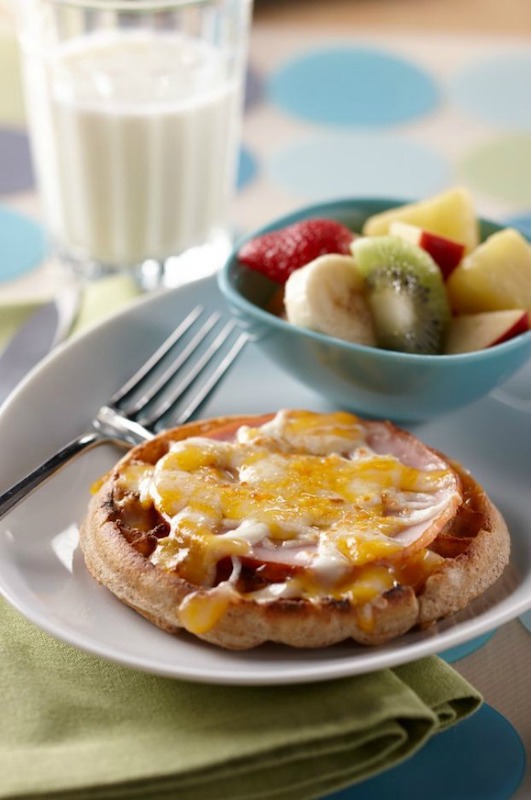 NUTRITION
290 calories; 10 g fat; 4 g saturated fat; 45 mg cholesterol; 23 g protein; 28 g carbohydrates; 2g fiber; 980 mg sodium; 452 mg calcium. Nutrition figures based on using fat-free milk, and include an 8-ounce glass of milk.