Ingredients
1/3 cup – old-fashioned rolled oats (not quick cooking or instant)
1/2 cup – fat-free or low-fat milk
1/4 teaspoon – vanilla extract
2 tablespoons – mixed dried fruit, chopped
1 tablespoon – chopped toasted walnuts
1 tablespoon – honey
Pair each serving with:
8-ounce glass of real milk
DIRECTIONS
Combine the oats, milk, and vanilla in a bowl or a jar. Cover and refrigerate overnight.
In the morning before serving, stir in the fresh or dried fruit, nuts, and honey. Enjoy with a glass of real milk.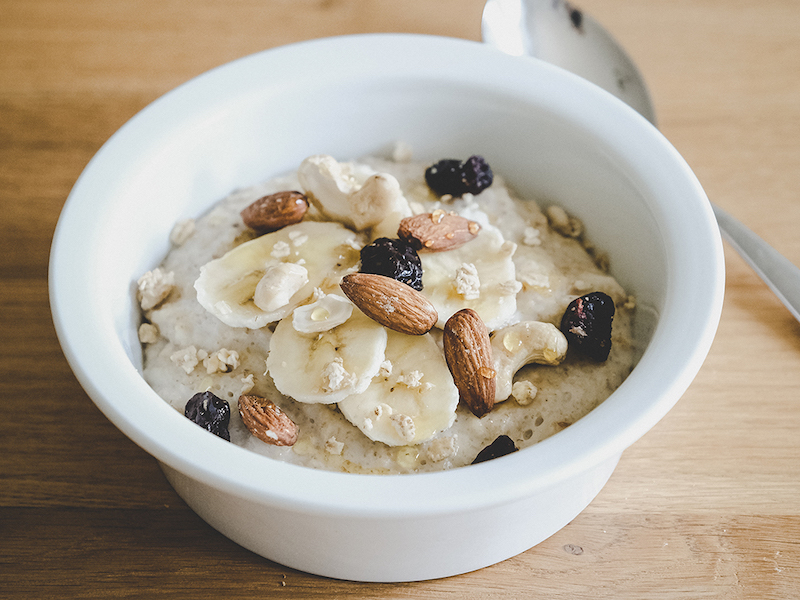 NUTRITION
400 calories; 6 g fat; 0 g saturated fat; 10 mg cholesterol; 18 g protein; 68 g carbohydrates; 4 g fiber; 180 mg sodium; 470 mg calcium. Nutrition figures based using fat-free milk and include an 8-ounce glass of milk.