Change up your pumpkin spice latte in the morning and make a pumpkin pie, but in smoothie form.
Ingredients
1 cup – ice cubes
1 cup – low-fat or fat-free milk
2/3 cup – canned pumpkin puree (not pie filling)
2 tablespoons – maple syrup or brown sugar
1 teaspoon – ground ginger
1/2 teaspoon – vanilla extract
pinch of nutmeg
DIRECTIONS
Add all ingredients to a blender and mix until smooth. Serve immediately.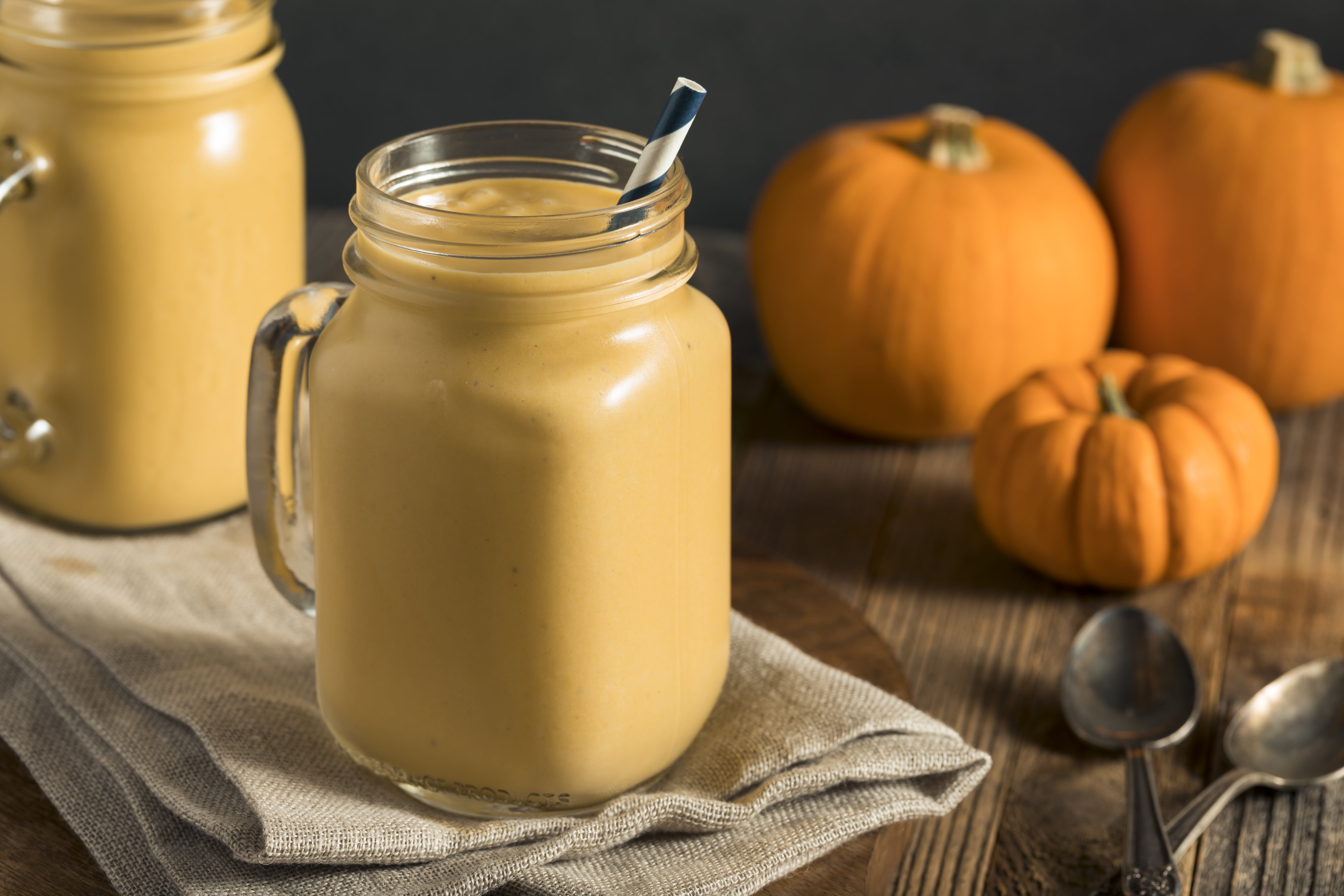 NUTRITION
130 calories; 2.5 g fat; 1.5 g saturated fat; 10 mg cholesterol; 5 g protein; 24 g carbohydrates; 2 g fiber; 25 mg sodium; 150 mg calcium. Nutrition figures based on using fat-free milk.