Ingredients
1 cup – steel cut oats
3 cups – low-fat or fat-free milk
salt
1 tablespoon – unsalted butter
3 tablespoons – brown sugar
1/2 cup – diced fresh pineapple
1 – banana, sliced
chopped pecans, toasted
DIRECTIONS
Combine oats, milk, and salt in a 2 1/2-quart slow cooker. Cover and cook at low heat for 6 to 8 hours.
Before serving, melt butter in a small skillet over medium heat. Add the brown sugar and pineapple and cook just until pineapple starts to release its juices, about 2 minutes.
Off heat, fold in the banana. Spoon topping and sprinkle with pecans.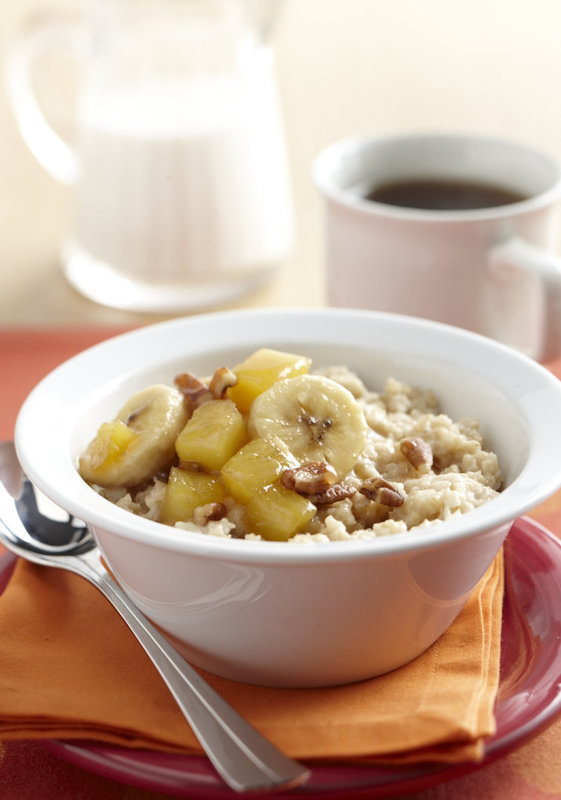 NUTRITION
240 calories; 4.5 g fat; 2 g saturated fat;10 mg cholesterol; 9 g protein; 42 g carbohydrates; 3 g fiber; 0 mg sodium; 250 mg calcium. Nutrition figures based on using fat-free milk.