Ingredients
1/4 cup – peanut butter
4 slices – whole wheat sandwich bread
1 – ripe banana, mashed
2 tablespoons – honey
1/2 tablespoon – butter, melted
sprinkling – ground cinnamon
DIRECTIONS
Spread 1/2 tablespoon peanut butter onto each slice of bread. Divide the banana on 2 of the bread slices, then drizzle each with a tablespoon of honey and sprinkle with cinnamon. Top with remaining slices of bread.
Carefully brush each side of the sandwiches with melted butter. Grill the sandwiches on a preheated panini press or in a large nonstick skillet over medium heat until golden brown and toasted (flip the sandwiches halfway through cooking if using a skillet).
Serve panini warm with a glass of milk.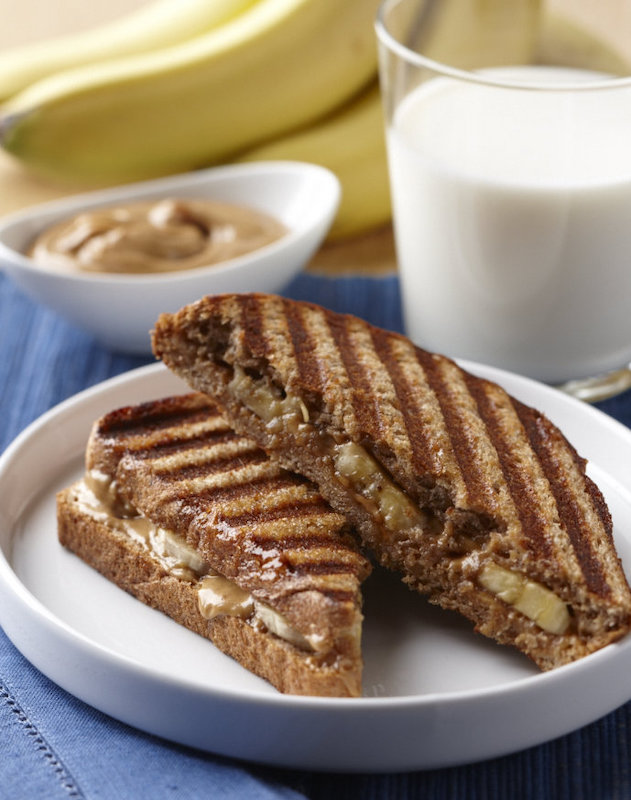 NUTRITION
320 calories; 12 g fat; 3 g saturated fat; 10 mg cholesterol; 9 g protein; 48 g carbohydrates; 5 g fiber; 410 mg sodium; 0 mg calcium.