Ingredients
1 1/2 cups – fat-free or low-fat milk
1 – peeled and sliced medium banana, frozen
1/2 teaspoon – vanilla extract (optional)
1/4 teaspoon – almond extract (optional)
cinnamon for garnish (optional)
DIRECTIONS
Combine all ingredients in a blender container combine, except cinnamon. Blend until smooth, about 20 seconds.
Pour into glasses and garnish with a sprinkle of ground cinnamon, if desired.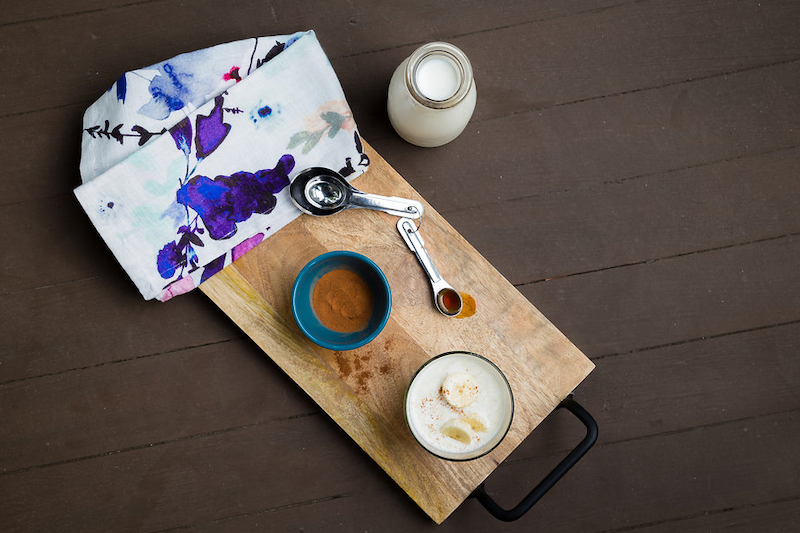 NUTRITION
120 calories; 0 g fat; 0 g saturated fat; 0 mg cholesterol; 7 g protein; 23 g carbohydrate; 2 g fiber; 100 mg sodium; 190 mg calcium. Nutrition information based on fat-free milk.