When you mix cherries and beets with real milk, you'll blush with delight when you craft a cup of this delicious moon milk recipe.
Ingredients
3 cups – real milk
1/2 cup – tart cherry juice
1 teaspoon – beet powder
2 teaspoons – maple syrup
1/2 teaspoon – cinnamon
pinch – nutmeg
pinch – salt
DIRECTIONS
Warm milk in a small saucepan. Add remaining ingredients into saucepan and whisk until mixed thoroughly.
Pour into mug and enjoy!
Recipe & photo by Jamie Otis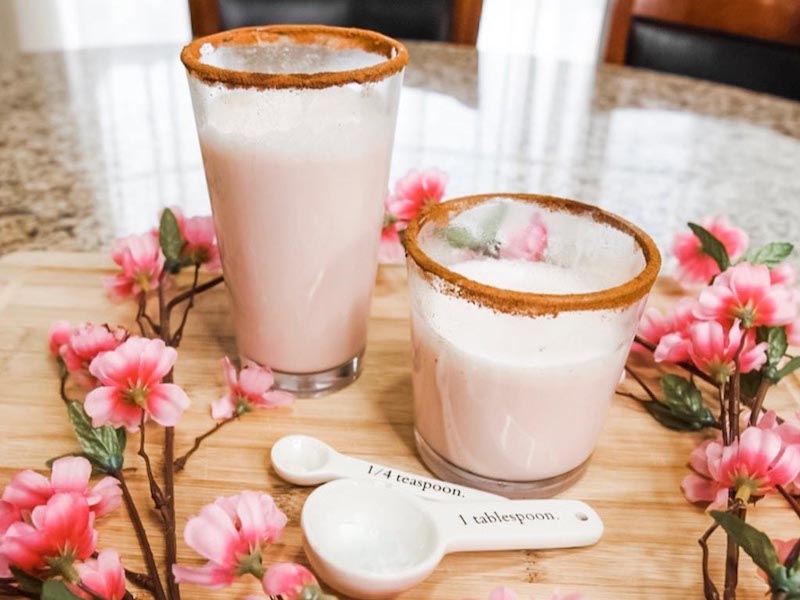 NUTRITION
140 calories; 2.5 g fat; 1.5 g saturated fat; 10 mg cholesterol; 8 g protein; 21 g carbohydrates; 0 g fiber; 160 mg sodium; 312 mg calcium. Nutrition figures based on using low-fat milk.