When you want to change up your chocolate milk, add cocoa powder and a banana to create a cool and refreshing twist to your glass of milk. Enjoy our Chocolate Banana flavored milk recipe for breakfast and beyond.
Ingredients
8 oz – fat-free milk
1/2 – large banana
1 teaspoon – unsweetened cocoa powder
DIRECTIONS
Place 8 ounces of milk, a large banana and unsweetened cocoa powder in a blender and blend until just smooth. Enjoy!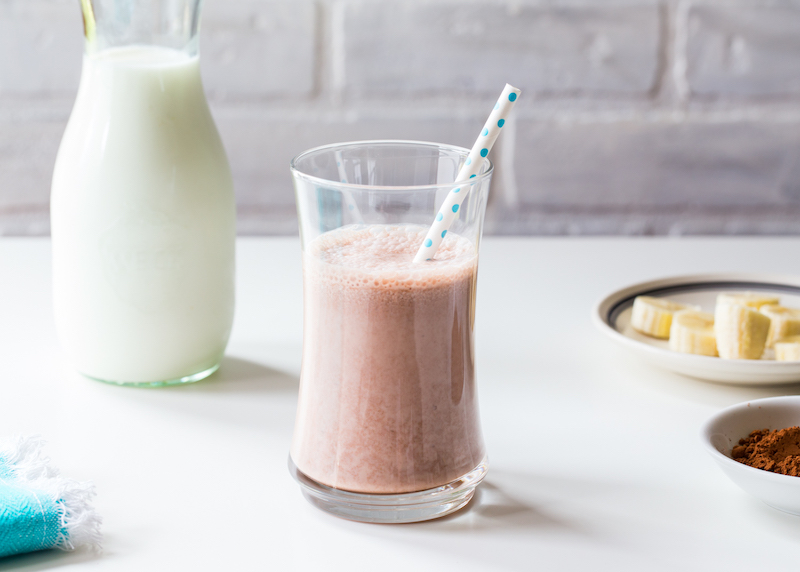 NUTRITION
140 calories; 0 g fat; 0 g saturated fat; 5 mg cholesterol; 9 g protein; 29 g carbohydrates; 2 g fiber; 105 mg sodium; 306 mg calcium.