Ingredients
1 pint – heavy cream (2 cups)
1 cup – chocolate milk
14 ounces – sweetened condensed milk (1 can)
1/3 cup – unsweetened cocoa powder
DIRECTIONS
In a large chilled bowl, beat the heavy cream on high speed until a peak has formed (about 3-5 minutes). Once a peak has formed, slowly add in the chocolate milk with the beaters still running.
Fold in the sweetened condensed milk, cocoa powder and any mix in's. Pour into a 9×9″ pan or 2-quart container. Freeze until set (about 4 to 5 hours).
Allow to soften slightly on the counter. Scoop and serve!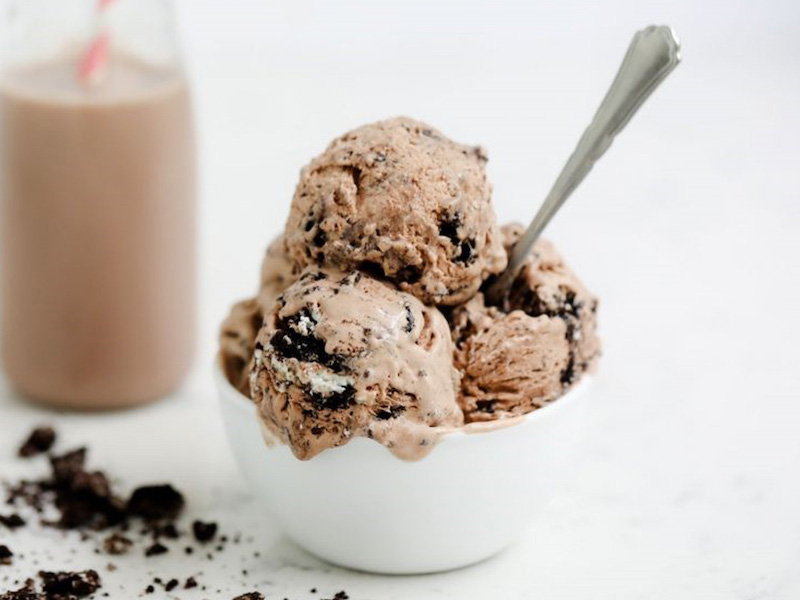 NUTRITION
270 calories; 18 g fat; 11 g saturated fat; 70 mg cholesterol; 5 g protein;  23 g carbohydrates; 1 g fiber; 70 mg sodium; 146 mg calcium. Nutrition figures based using reduced-fat chocolate milk.