What happens when creamy dairy milk meets pure date syrup? A moon milk recipe for happily ever after, especially with cardamom and cinnamon to add some spice.
Ingredients
1 cup – real milk
2 teaspoons – pure date syrup (or to taste)
2 dashes – cinnamon + extra for garnish, if desired
1 dash – cardamom
DIRECTIONS
In a small saucepan over medium-low heat, whisk together milk, date syrup, cinnamon and cardamom until milk is warm but not yet simmering.
For a latte-like finish, use a handheld frother or small whisk to create a fine froth. Pour into a warm mug and top with a sprinkle of ground cinnamon, if desired.
Recipe & photo by Elle Penner, MPH RD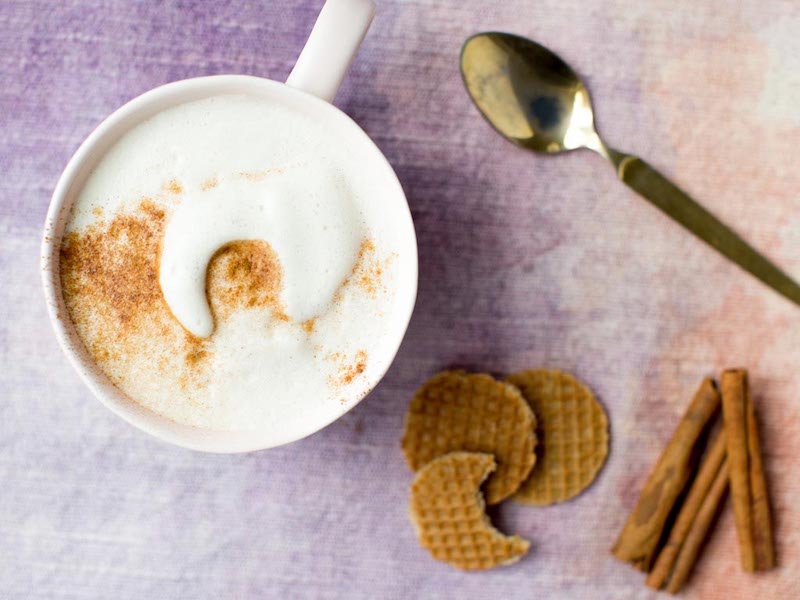 NUTRITION
140 calories; 2.5 g fat; 1.5 g saturated fat; 10 mg cholesterol; 8 g protein; 21 g carbohydrates; 0 g fiber; 115 mg sodium; 307 mg calcium. Nutrition figures based on using low-fat milk.