Ingredients
1/2 cup – peanut butter
1/2 cup – honey
1/2 teaspoon – vanilla
3 1/2 cups – dry cereal
Pair each serving with:
8-ounce glass of real milk
DIRECTIONS
Line an 8×8-inch pan with parchment paper and set aside.
Combine the peanut butter and honey in a medium size sauce pan. Cook for 3 minutes, stirring occasionally. Remove from heat and stir in vanilla.
Add the dry cereal and stir until completely coated. Then press into the lined pan. Use a piece of parchment paper to press firmly down on the bars. Refrigerate bars for one hour, or until ready to serve.
Serve alongside a glass of real milk, and enjoy!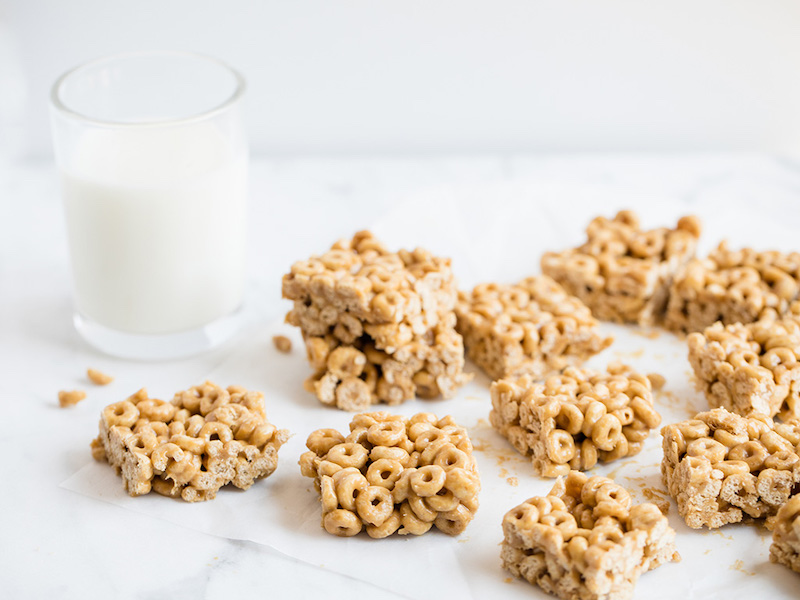 NUTRITION
200 calories; 7 g fat; 2.5 g saturated fat; 10 mg cholesterol; 10 g protein; 26 g carbohydrates; 1 g fiber;  170 mg sodium;  306 mg calcium. Nutrition figures include an 8-ounce glass of low-fat milk.