Toast with milk punch, a classic cocktail from New Orleans, at your next holiday party. This festive drink mixes Southern flavors, including bourbon and rum with milk for a delightful holiday beverage. Try it iced or hot for any occasion!
Ingredients
6 ounces – reduced-fat milk
1 ounce – bourbon
1/2 ounce – white rum
1 1/2 teaspoons – maple syrup
1/4 teaspoons – vanilla extract
pinch – grated nutmeg (for garnish)
DIRECTIONS
Iced:
Fill a Boston cocktail shaker or mixing pitcher with ice. Add milk, bourbon, rum, maple syrup, and vanilla extract to the cocktail shaker. Stir for 10 seconds or until chilled and cocktail shaker is frosty. Strain into a high ball glass filled with ice cubes. Top with freshly grated nutmeg and serve.
Hot:
Pour milk into a small saucepan set over low heat. Heat gently until hot, but not boiling. Remove from heat and whisk briefly until milk is slightly frothy.
Pour bourbon, rum, maple syrup, and vanilla extract into a mug. Add hot milk to the mug and top with grated nutmeg. Serve hot and enjoy!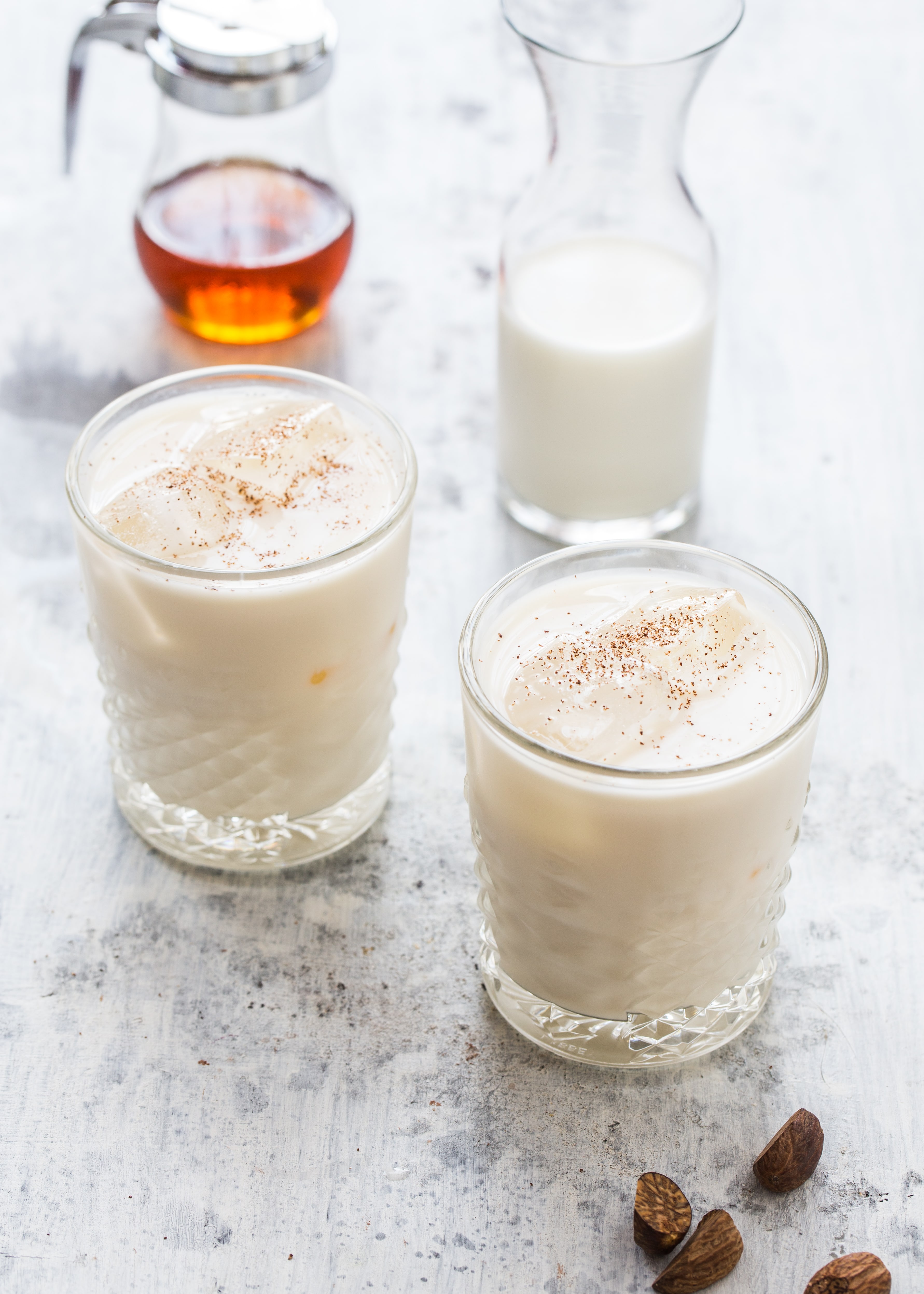 NUTRITION
220 calories; 4 g fat; 2.5 g saturated fat; 15 mg cholesterol; 6 g protein;  16 g carbohydrates; 0 g fiber; 90 mg sodium; 236 mg calcium. Nutrition figures based on using reduced-fat milk.