Need a new way to dress up your blueberry oatmeal recipe? Try quinoa for a different breakfast version. This quinoa oatmeal recipe adds a new flavor to deliver a hearty breakfast in your bowl. Be sure to serve an 8-ounce glass of milk with your quinoa oatmeal to amp up your protein this morning.
Ingredients
2/3 cup – low-fat milk
1/3 cup – old fashioned oats
1/4 cup – cooked quinoa
1/4 cup – blueberries
1 teaspoon – maple syrup or sweetener of choice
2 tablespoons – pecan pieces
2-3 dashes – cinnamon
DIRECTIONS
Combine milk and oats and cook according to package instructions to desired creaminess.
Stir in quinoa, blueberries, maple syrup, pecans and cinnamon and serve hot.
Enjoy with an 8-ounce glass of milk.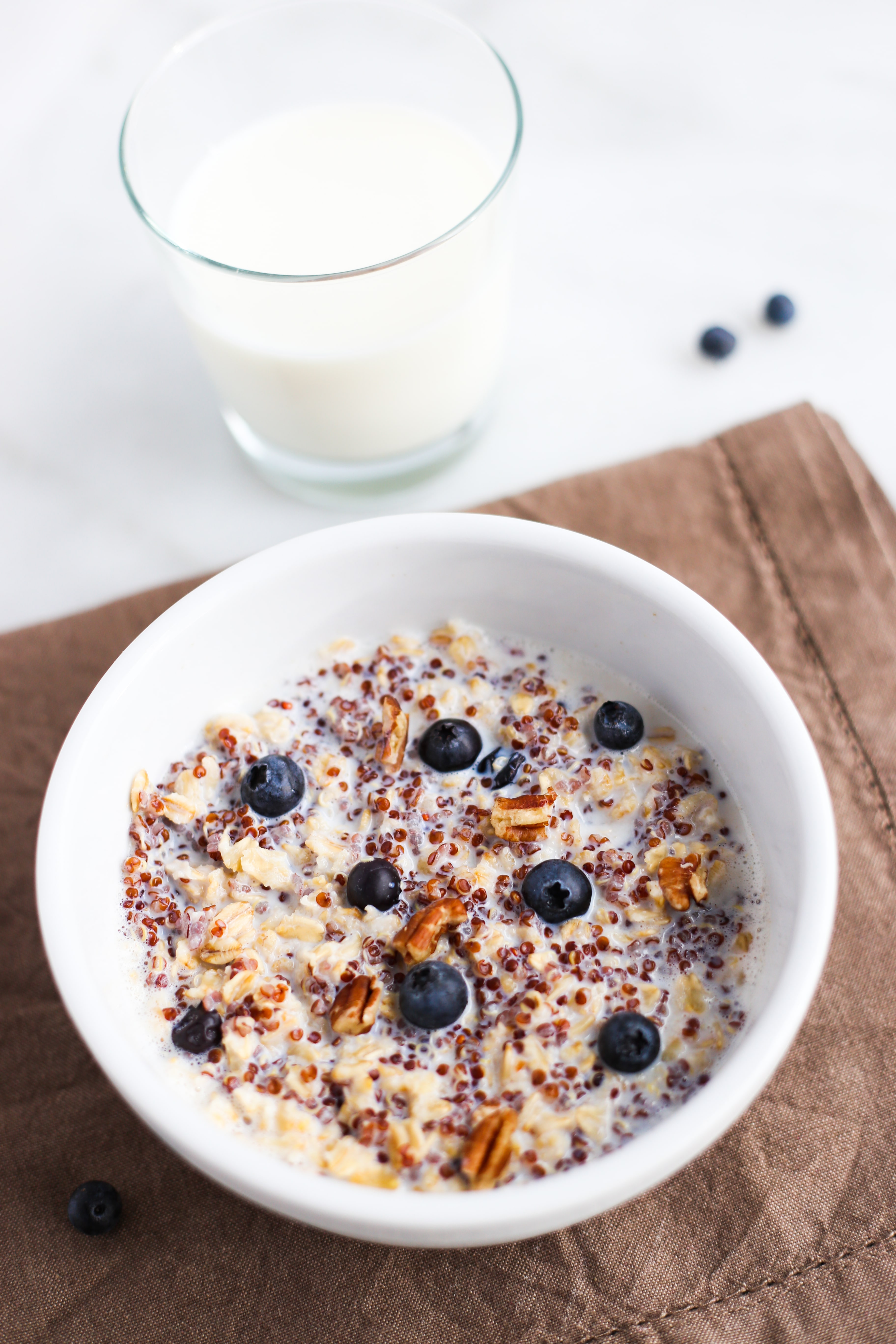 NUTRITION
376 calories; 17 g fat; 3 g saturated fat; 13 mg cholesterol; 13 g protein; 46 g carbohydrates; 6 g fiber; 255 mg sodium; 248 mg calcium. Nutrition figures based on using low-fat milk.