Fruit and peanut butter smoothies make great grab-and-go breakfasts for kids of all ages. Turn a classic PB&J sandwich into a PB&J smoothie when you add 8 ounces of milk. If you want to take a PB&J on the road without all the crumbs and stickiness, try our PB&J smoothie recipe for a new twist on a lunchtime favorite for breakfast.
Ingredients
2 tablespoons – strawberry preserves
2 tablespoons – chunky peanut butter
1/2 cup – ice cubes
1 – banana
1 cup – low-fat or fat-free milk
DIRECTIONS
Combine all ingredients in a blender. Cover and blend until smooth.
Serve immediately.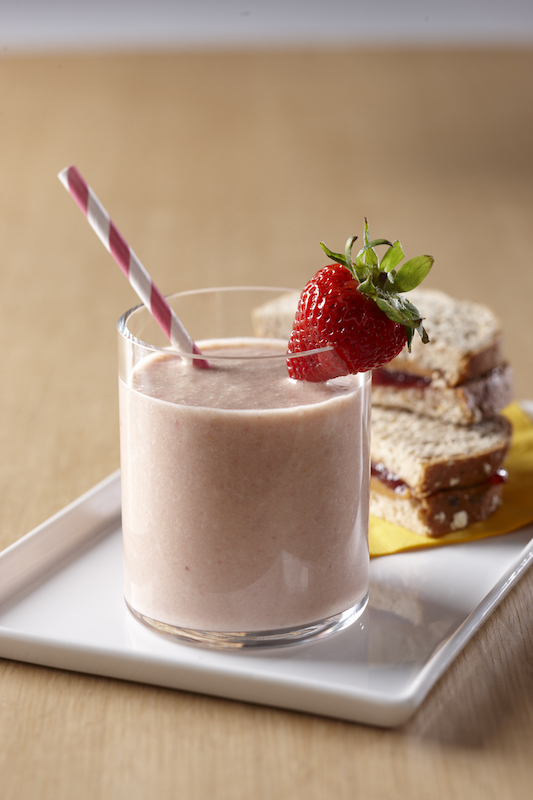 NUTRITION
238 calories; 8 g fat; 1 g saturated fat; 2 mg cholesterol; 9 g protein; 36 g carbohydrates; 3 g fiber; 130 mg sodium; 163 mg calcium. Nutrition figures based on using fat-free milk.