This holiday-inspired green smoothie is perfect for the busy mom because it feels more like a treat! This recipe mixes milk with smoothie staples like spinach, avocado and honey, and infuses the flavors of the holiday season — chocolate and peppermint — to create a festive on-the-go drink.
Ingredients
1 1/4 cups – milk
1 1/2 cups – packed spinach
1/2 – medium avocado
3 tablespoons – unsweetened cocoa powder
3 tablespoons – honey (or chocolate syrup)
3/4 teaspoon – peppermint extract
1 1/2 cups – ice
whipped cream and fresh mint (optional)
DIRECTIONS
Combine milk with spinach in blender and pulse several times just until spinach has been incorporated. Add remaining ingredients into the blender and blend until smooth and creamy.
Top with whipped cream and fresh mint, if desired.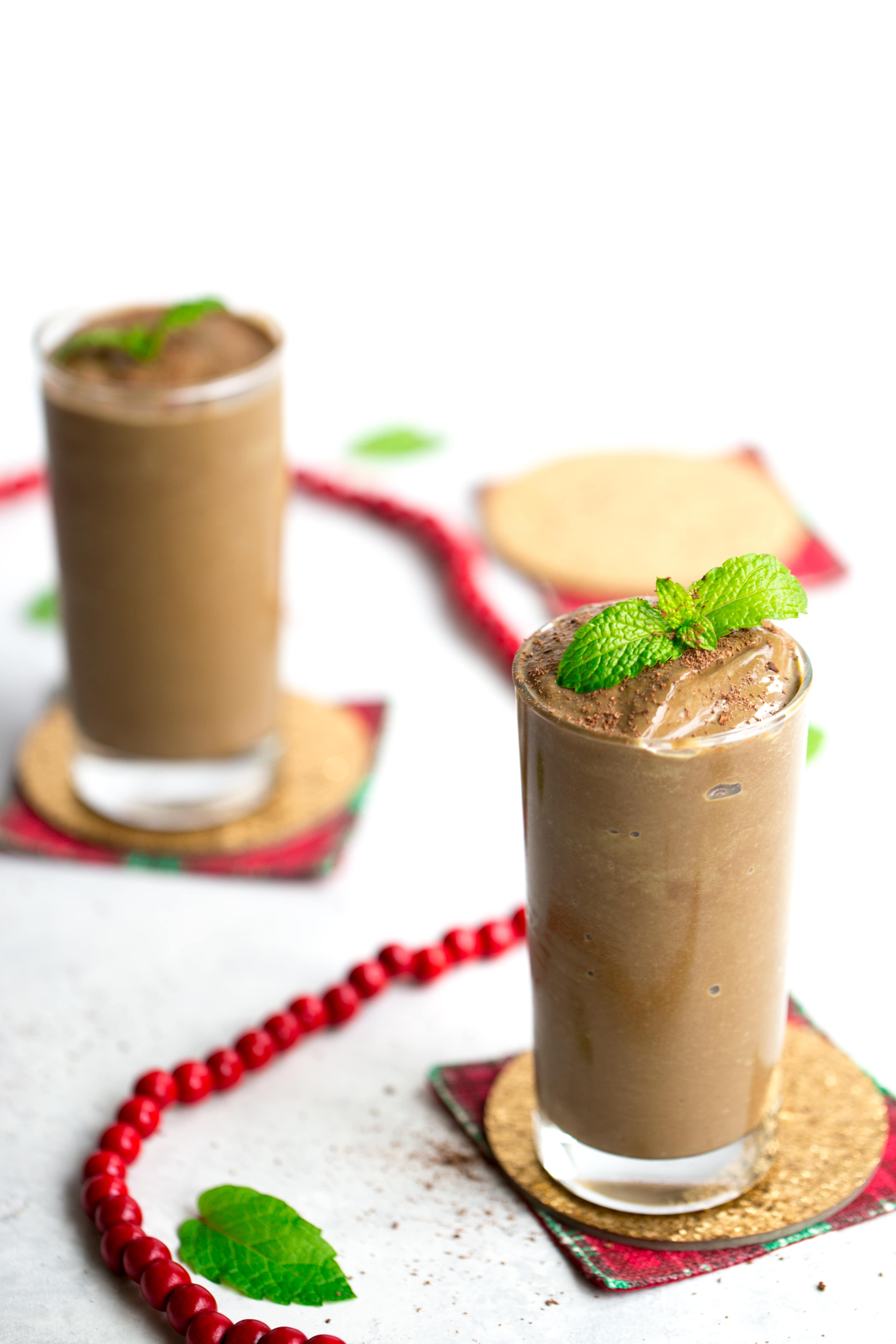 NUTRITION
160 calories; 5 g fat; 0.5 g saturated fat; 5 mg cholesterol; 5 g protein; 29 g carbohydrates; 5 g fiber; 60 mg sodium; 145 mg calcium. Nutrition figures based on using fat-free milk.