Protein-Packed Berry Burst Smoothie
Smoothies
Having a berry boost smoothie for breakfast can fuel your morning. Blend milk with berries for a tasty smoothie recipe perfect for a breakfast on the go.
Ingredients
1 packet – plain instant oatmeal
1/2 cup – low-fat or fat-free milk
1/2 cup – strawberries, hulled and chopped
1 tablespoon – honey
1/8 teaspoon – ground cinnamon
1 tablespoon – walnuts, chopped
DIRECTIONS
Combine the first five ingredients in the carafe of a blender. Cover and refrigerate overnight.
In the morning, blend the mixture until smooth. Top with chopped walnuts.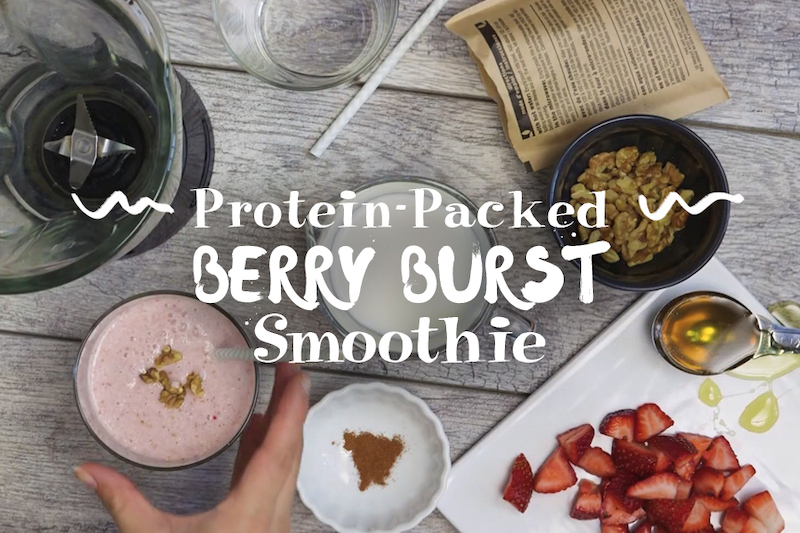 NUTRITION
290 calories; 7 g fat; 1 g saturated fat; 5 mg cholesterol; 10 g protein; 50 g carbohydrates; 5 g fiber; 55 mg sodium; 190 mg calcium. Nutrition figures based on using fat-free milk.