Eggnog, a traditional festive drink, gets a delicious kid-friendly update when you mix traditional holiday flavors including pumpkin, nutmeg and cinnamon with milk.
Ingredients
2 1/2 cups – fat-free milk
4 tablespoons – real maple syrup
1/4 cup – pumpkin puree
1 teaspoon – vanilla extract
2 teaspoons – ground cinnamon
1/2 teaspoon – ground nutmeg
1/2 teaspoon – pumpkin pie spice, plus more for serving if desired
1/4 teaspoon – ground ginger
5 tablespoons – sugar-free instant vanilla pudding mix
3/4 cup – canned light whipping cream
sugar-free caramel sauce, for serving (optional)
DIRECTIONS
Combine milk, maple syrup, pumpkin purée, vanilla, cinnamon, nutmeg, pumpkin pie spice, and ginger in a blender or food processor and pulse until smooth.
Stir in instant vanilla pudding. Cover and chill until thickened slightly.
Serve immediately, cold, or transfer to a sauce pan and heat until hot throughout. Top with 1/4 cup whipped cream and, if desired, 1 tablespoon caramel sauce. Garnish with additional pumpkin pie spice for serving and serve.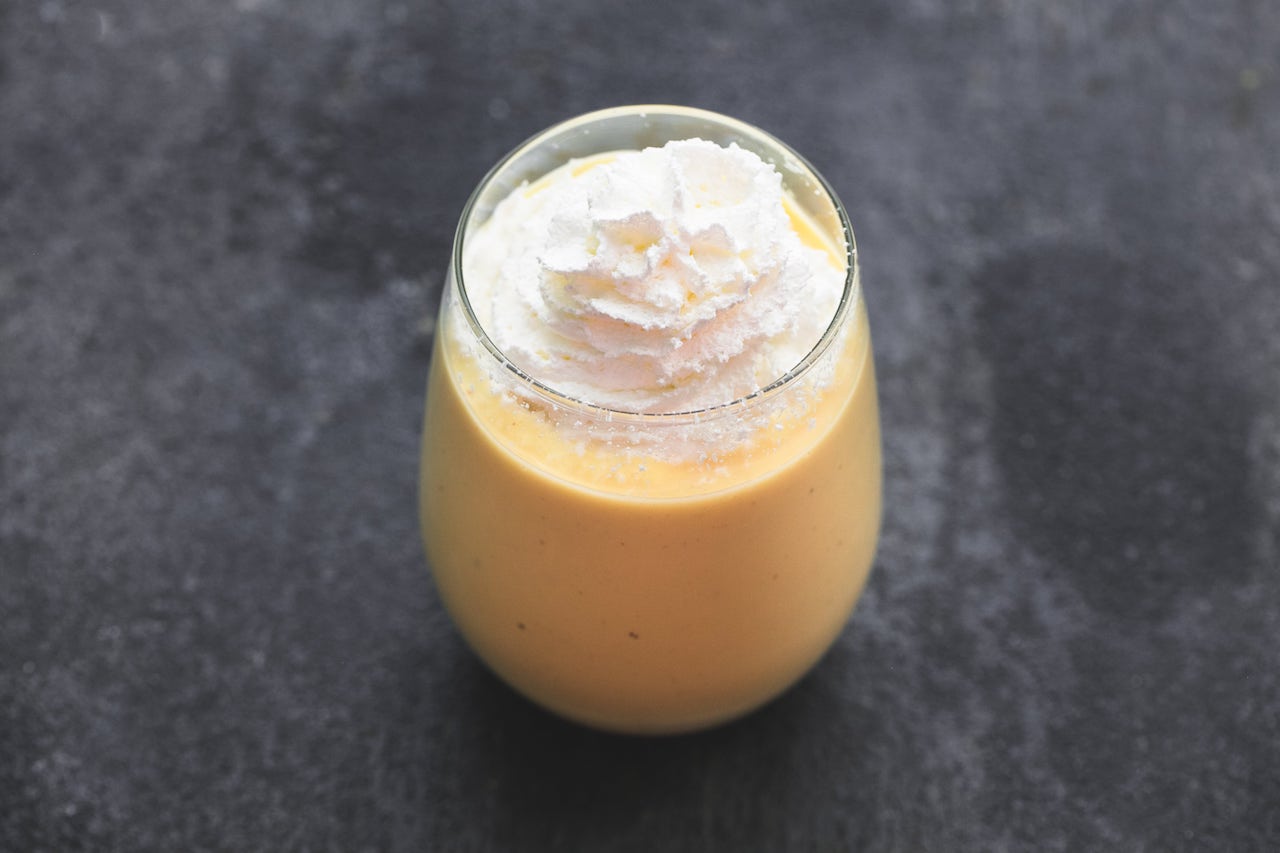 NUTRITION
280 calories; 10 g fat; 6 g saturated fat; 40 mg cholesterol; 8 g protein; 41 g carbohydrates; 2 g fiber; 570 mg sodium; 322 mg calcium. Nutrition figures based on using fat-free milk.