Elevate your evening ritual with this raspberry moon milk recipe. It's a cozy cup of comfort you and your kids will love before bedtime.
Ingredients
1 cup – real dairy milk
1/4 cup – raspberries
1 dash – cinnamon
edible flowers for garnish (optional)
DIRECTIONS
In a blender, mix all the ingredients. Pour mix in a small saucepan.
Heat until the milk is steaming and just about to start simmering. Pour into a mug, and garnish with edible flowers, if desired.
Recipe & photo by Rachel Paul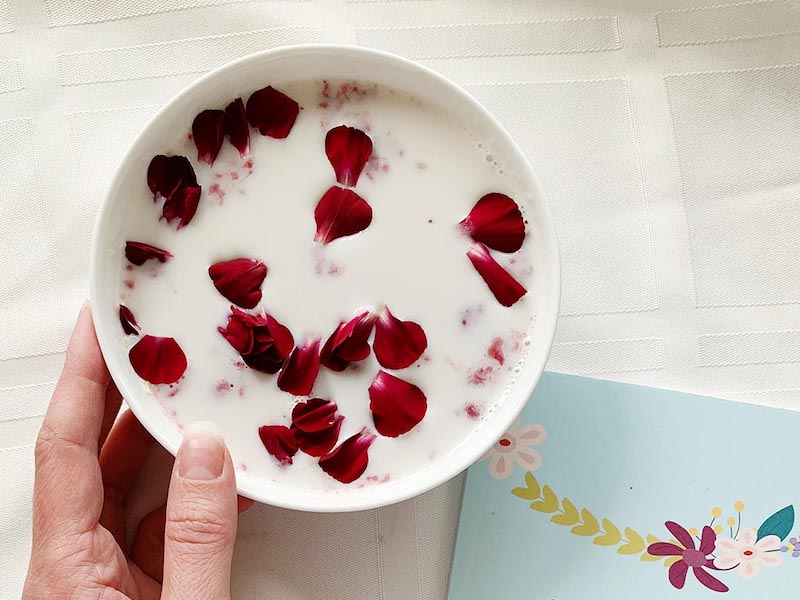 NUTRITION
120 calories; 3 g fat; 1.5 g saturated fat; 10 mg cholesterol; 8 g protein; 16 g carbohydrates; 2 g fiber; 110 mg sodium; 311 mg calcium. Nutrition figures based on using low-fat milk.