When you want to spice up your traditional coffee with milk recipe, try this delicious twist on a latte coffee drink. Add cocoa powder and chile pepper to your espresso to create an unexpected tasty treat to your classic latte with dairy milk.
Ingredients
2 teaspoons – instant espresso powder or instant coffee granules
2 teaspoons – unsweetened cocoa powder
1 1/2 teaspoons – sugar
1/8 teaspoon – ground cinnamon
pinch of – ancho, chipotle or cayenne chile pepper
1 cup – fat-free milk
DIRECTIONS
Stir the espresso, cocoa, sugar and spices together in a serving mug. Add in a couple tablespoons of the milk and stir to make a paste.
Heat the remaining milk in a saucepan until very hot. Pour the milk into the mug and stir to blend with the paste. Serve immediately.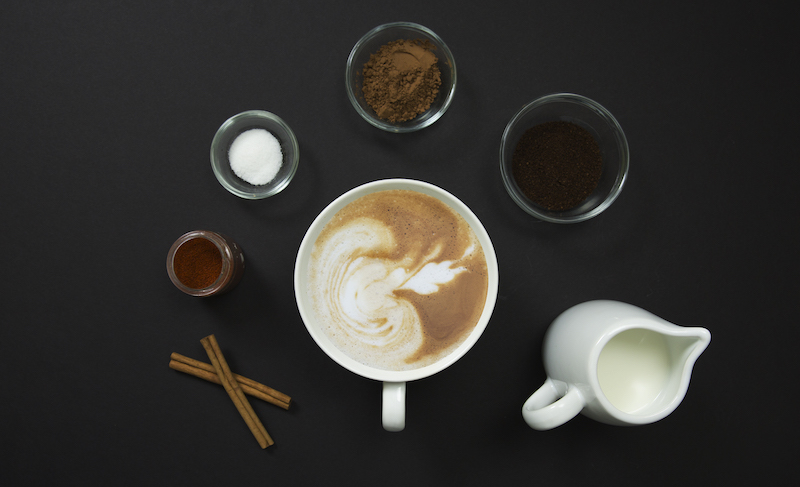 NUTRITION
120 calories; 0.5 g fat; 0 g saturated fat; 5 mg cholesterol; 9 g protein; 22 g carbohydrates; 1 g fiber; 105 mg sodium; 309 mg calcium.