Ice out the barista and chill out with your own cup of chilly chocolate. It's easy to maximize your coolness factor with your kids when you mix up this cold blended drink.
Ingredients
1/4 cup – cocoa mix
2 tablespoons – chocolate syrup
1 cup – low-fat or fat-free milk
1 cup – ice cubes
DIRECTIONS
Blend all ingredients in a blender until the consistency of a milkshake.
Serve immediately. Enjoy.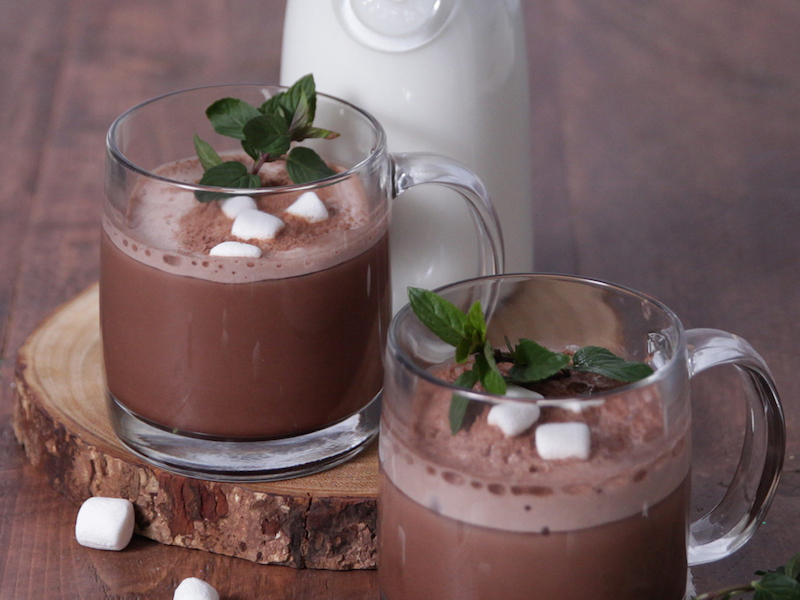 NUTRITION
200 calories; 1 g fat; 0 g saturated fat; 0 mg cholesterol; 6 g protein; 46 g carbohydrates; 1 g fiber; 80 mg sodium; 150 mg calcium. Nutrition figures based on using fat-free milk.