Take your pumpkin spice latte to a new level and craft a homemade turmeric latte. The aromatic spice, popular in many Southeast Asian curry dishes, is also a delicious way to top off a latte. Try our version of golden milk — a sweet and spicy espresso drink mixed with pumpkin puree, that is sure to please your coffee crowd.
Ingredients
4 shots – freshly brewed espresso
2 tablespoons – pumpkin puree
2 tablespoons – packed brown sugar
1/2 teaspoon – pumpkin pie spice (optional)
1/4 teaspoon – turmeric (optional)
2 cups – milk, steamed
DIRECTIONS
In a microwave-safe bowl or mixing cup, combine espresso, pumpkin puree, brown sugar, pumpkin pie spice and turmeric. Microwave for about 45 seconds.
Stir espresso mixture well and divide between two mugs. Stir in steamed milk. Garnish with a dash of pumpkin pie spice and turmeric, if desired.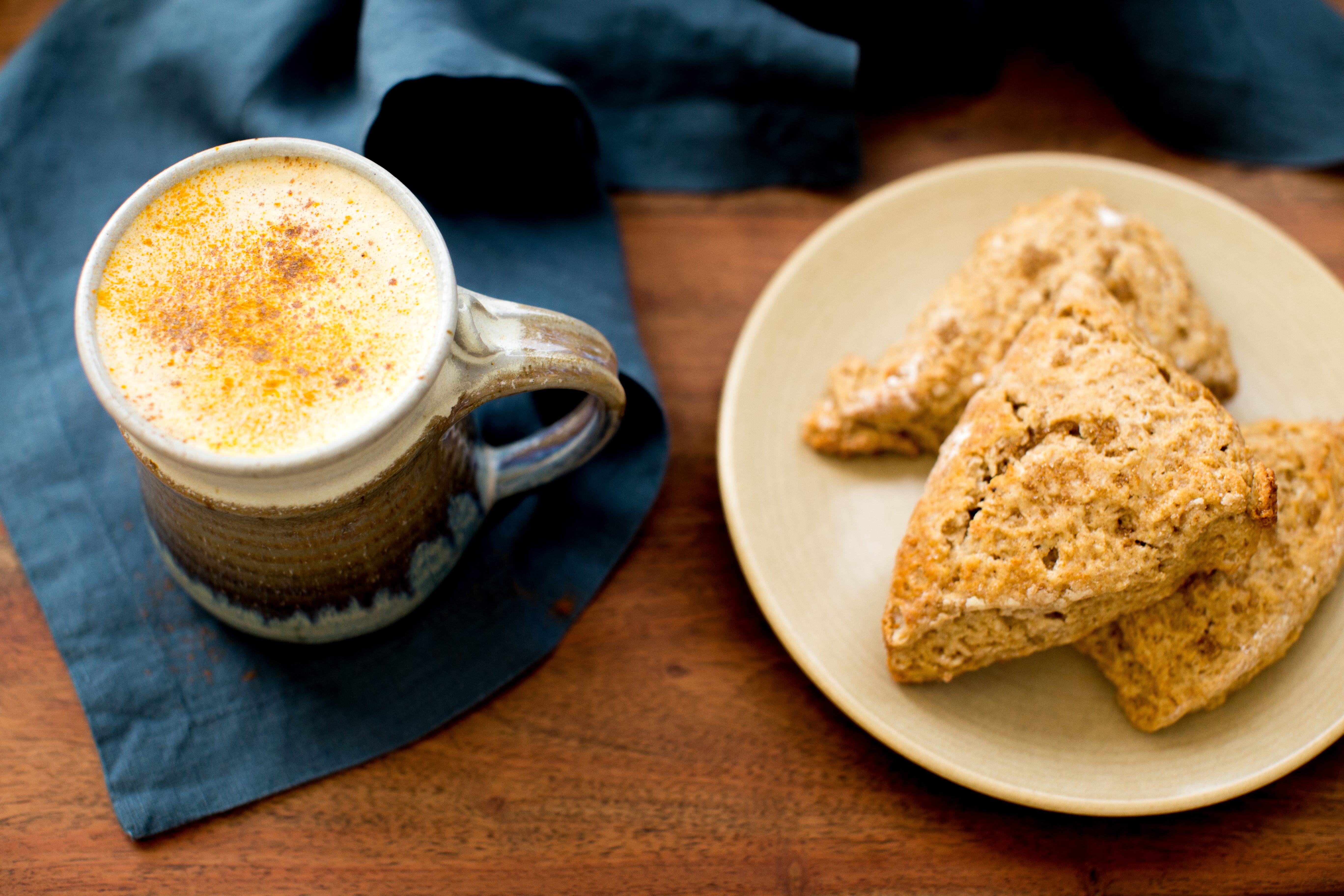 NUTRITION
140 calories; 0 g fat; 0 g saturated fat; 5 mg cholesterol; 8 g protein; 27 g carbohydrates; 0 g fiber; 115 mg sodium; 315 mg calcium. Nutrition figures based on using fat-free milk.