The most important meal of the day just got even better with this epic Rompope French Toast.
Ingredients
4 – eggs
3 – egg yolks
2 cups – milk
1 cup – cream
1/2 cup – rum
1 cup – dark brown sugar
1 1/2 teaspoons – cinnamon
1/4 teaspoon – nutmeg
1 teaspoon – salt
1 teaspoon – vanilla extract
12 slices – brioche
1 stick – butter
Optional Ingredients for Toppings:
powdered sugar
fruit
DIRECTIONS
In a large bowl, whisk together the eggs and yolks. In a medium saucepan, heat the milk, cream, granulated sugar, vanilla, dash of cinnamon, and salt over medium heat, whisking occasionally, until the mixture is warm to the touch and the sugar is dissolved, about 3 minutes. Remove the mixture from the heat, and whisking constantly, pour about one quarter of it into the egg mixture.
Pour through a strainer, removing any clumps. Use immediately, or chill the custard for up to 2 days until ready to use.
In a large heavy skillet, heat 1 tablespoon of the butter over medium heat until it is melted but not burnt. Take your brioche slices and dip them into the custard, flipping to soak on both sides for about 30 seconds to 1 minute, if you want them a bit soggier you can leave in for 2 minutes on each side.
Cook for 3 minutes on each side until slices are evenly brown on both sides. Transfer the French toast to a baking sheet and keep warm in the oven at 200°F, or eat right away. Repeat with the remaining butter and bread slices.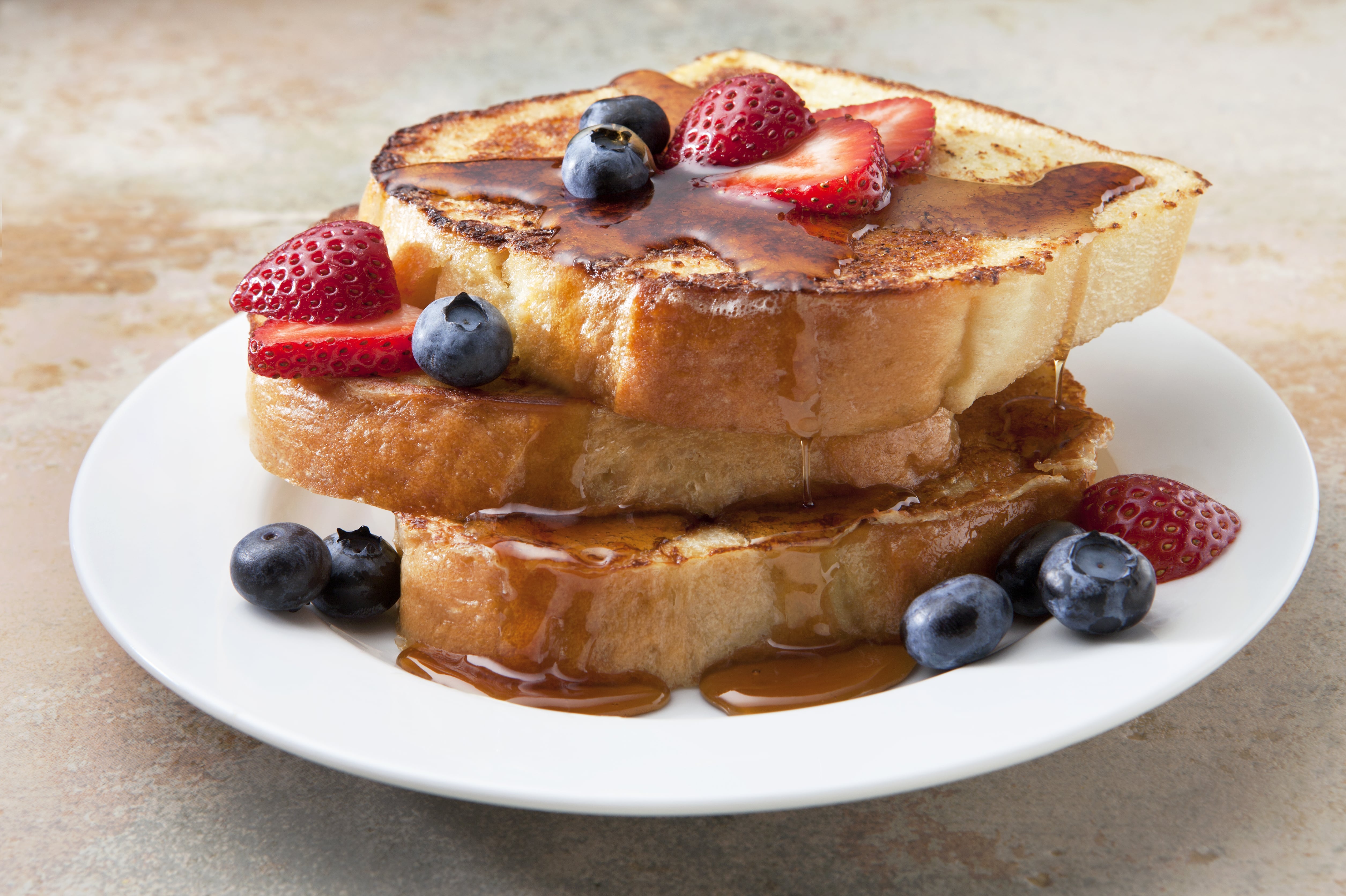 NUTRITION
500 calories; 28 g fat; 16 g saturated fat; 215 mg cholesterol; 8 g protein; 45 g carbohydrates; 8 g fiber; 500 mg sodium; 283 mg calcium. Nutrition figures based on using low-fat milk and do not include optional ingredients.
Recipe & photo by: Chef Claudette Zepeda