Ingredients
2 tablespoons (1 ounce) – Torani sugar-free pumpkin pie syrup
1 cup (8 ounces) – fat-free milk
2 shots – espresso*
DIRECTIONS
Steam milk and syrup together. Pour into a cup and add brewed espresso.* Spoon a thin layer of foamed milk over top of beverage.
*Can substitute 1/2 cup strong brewed coffee. See more recipes on http://www.torani.com.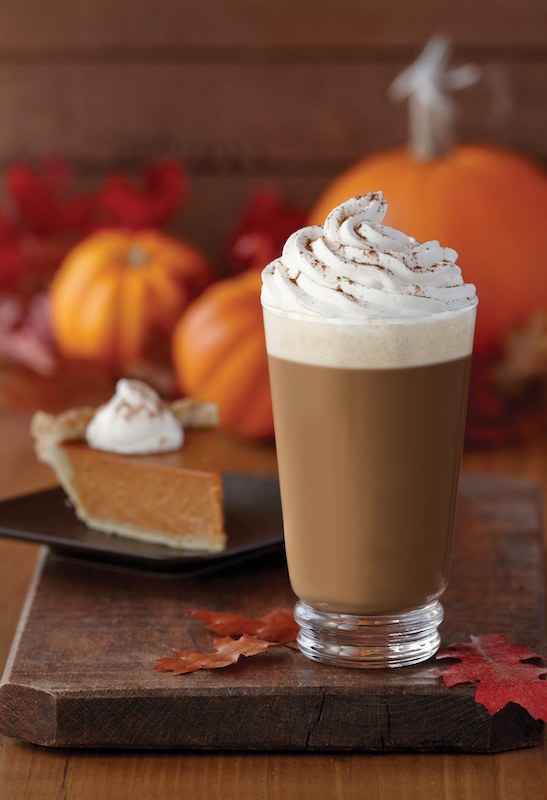 NUTRITION
80 calories; 0 g fat; 0 g saturated fat; 5 mg cholesterol; 8 g protein; 12 g carbohydrates; 0 g fiber; 15 mg sodium; 300 mg calcium.